Jamaa Hospital - Arusha
About the Hospital
Jamaa Hospital in Arusha has 5 doctors, 4 nurses, 1 laboratory technician, 1 pharmacist and 3 auxiliary staff.
It serves between 40 - 60 patients per day. The hospital offers 24 hour medical services. The services are very much needed within the local community.
The hospital has had to close down several times due financial constrains. It re-opened recently after injection of funds from well wishers and because of its importance in the local community.
It has 14 in-patient beds in 2 wards. One ward serves male patients while the other serves females. It also has a delivery room. Additionally it has an examination room, a treatment room and a laboratory.
Testing of HIV, malaria, typhoid, tuberculosis, diabetes and other common aliments is done at the lab. The hospital has a small theatre where all surgery including emergency operations are done.
Jamaa hospital attends to general and special cases including urology, obstetrics and gynaecology, gastrology, ENT, paediatrics, eye testing, and anti-natal. It also caters for immunizations, family planning, health education, as well as diagnosis and treatment of patients with tropical diseases. Many of its patients have secondary complication of HIV/AIDS which has a prevalence rate of 25% within the area.
The hospital has electric and water supply. It also has medical equipment including suction machines, autoclaves and sterilizers. An onsite pharmacy is available .
Volunteering at Jamaa hospital
Volunteers have a flexible schedule but usually work 9am - 5pm, Monday to Friday.
The placements at the hospital are suitable for pre-med students, medical students as well as qualified medical personnel.
Volunteer responsibilities depend on the individual's medical background. Doctors and nurses are allowed to carry out treatment of various diseases. Pre-med students and medical students work under the supervision of a qualified medical personnel and often shadow doctors.
Volunteer Accommodation and Meals
Accommodation is arranged with a local host family. Two meals are included during weekdays and 3 meals during the weekends.
Accommodation will usually be within a walking distance or short bus ride to the hospital.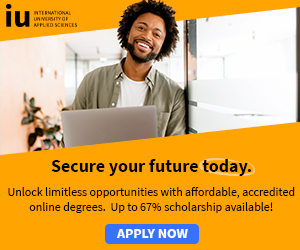 Scholarships for African Students
»
Undergraduate Scholarships
»
African Women Scholarships & Grants
»
Developing Countries Scholarships
»
Erasmus Mundus Scholarships for Developing Countries
»
Fellowship Programs
»
Funding Grants for NGOs
»
Government Scholarships
»
LLM Scholarships
»
MBA Scholarships
»
PhD and Masters by Research Scholarships
»
Public Health Scholarships - MPH Scholarships
»
Refugees Scholarships
»
Research Grants
»
Scholarships and Grants
Scholarships in Australia » Scholarships in Austria » Scholarships in Belgium » Scholarships in Canada » Scholarships in Germany » Scholarships in Italy » Scholarships in Japan » Scholarships in Korea » Scholarships in Netherlands » Scholarships in UK » Scholarships in USA