International Scholarship

s - Russian Federation Scholarships for Kenyan Students
Kenya Scholarships » Kenya Education Grants » African Scholarships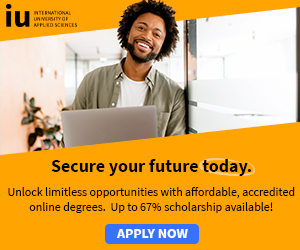 International Scholarships for Developing Countries - Russian Federation Scholarships for Kenyan Students.
The Russian Federation is offering seventeen (17) partial scholarships to Kenyans for undergraduate and postgraduate degrees for the next academic year.
Fourteen (14) of the scholarships are bachelors. Three (3) scholarships are for postgraduates (Masters and PhD).
International Scholarships: Scholarship Specifications
The successful applicants will be required to meet the following expenses.
1. Return Air ticket – Nairobi - Moscow
2. Local transport (approx. USD 250) on arrival.
3. Medical insurance (USD 250 per year)
NB: Tuition and Accommodation will be provided by the federation.
International Student Scholarships: Courses Covered
Fields of study are open except for medicine which will admit only 2 undergraduate candidates.
There will be one (1) year of studying Russian language for the candidates who do not speak Russian language for the undergraduate.
International Study Abroad Scholarships Eligibility
Applicants should meet the following conditions:
A. Undergraduate
Minimum KCSE Mean Grade of B (plain)
Not more than 23 years of age
Strong grades on the major subjects that are key to the specialty preferred
Completed Secondary Education in the last three (3) years
Have an original KCSE Certificate

B. Post Graduate
Are serving the country in the public sector.
Completed two (2) years of continuous public service since their last degree studies.
Graduated with a Bachelor's degree of at least Upper Second class honors level for Masters.
Are below 35 years for Masters and 45 years for PHD
Should have knowledge of Russian language

International Scholarships: Application Procedure

All eligible candidates must read and follow the following guidelines strictly.

1. Obtain preliminary application forms from the Ministry of Higher Education, Science and Technology offices at Telposta Towers, 27th floor room 2702.

The application forms can also be downloaded from the Ministry's website (see the links below).

2. Completed application forms with attached certified photocopies of ID, academic/professional certificates, transcripts, Birth Certificate, other testimonials and a proposal in the area of study for PHD should be sent to:

Director – Higher Education
Ministry of Higher Education Science and Technology,
P O Box 9583 – 00200,
Nairobi.

OR delivered to Telposta Towers, 27th floor Room 2702

3. The Preliminary application forms should reach the Ministry not later than 20th May.

4. Only shortlisted applicants (who shall be informed through e-mail /phone call) shall be invited for interview.

NB: For postgraduate scholarships, preference for the award of these scholarships will be given to teaching staff in public universities and university constituent colleges.

Teaching staff in these institutions are highly encouraged to apply.

Application Deadline: 20th May

For more information and scholarship applications, see: International Scholarships - Russian Federation Scholarships for Kenyan Students

More: Kenya Scholarships » Kenya Education Grants » African Scholarships

Scholarships for African Students » Undergraduate Scholarships » African Women Scholarships & Grants » Developing Countries Scholarships » Erasmus Mundus Scholarships for Developing Countries » Fellowship Programs » Funding Grants for NGOs » Government Scholarships » LLM Scholarships » MBA Scholarships » PhD and Masters by Research Scholarships » Public Health Scholarships - MPH Scholarships » Refugees Scholarships » Research Grants » Scholarships and Grants