International Youth Foundation Grants

Apply for Youth Funding Grants » Youth Funding » Youth Sponsorship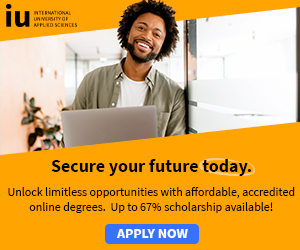 International Youth Foundation Grants; The International Youth Foundation is an independent, international, non-governmental organisation dedicated to the positive development of children and young people throughout the world.
The Foundation works with national foundations and organisations currently operating in 70 countries and territories.
The aim is to have a positive impact on the greatest number of young people, in as many places as possible, in the shortest amount of time, with programmes that are effective and in ways that are sustainable.
All of the IYF's programme activity is based around the following four areas:
Education to improve the quality of education and increase learning opportunities for young people, both in and out of school, through expanded access to information technology, innovative school reform and instructional support for teachers.
Employability to improve young people's employment, entrepreneurial and personal skills as a way to build their capacity for and engagement in productive work.
Leadership and Engagement to inspire, support and promote youth engagement and the role of young people as leaders of positive social change, as a way to foster a lifelong commitment to active citizenship.
Health Education and Awareness to prepare children and youth to lead healthy lives by providing them with the knowledge and personal skills needed to make informed and healthy choices

The aim of these efforts is to increase the effectiveness, scale, and sustainability of proven approaches to meeting young people's needs.

Currently the Foundation is working through a network of 46 partner organsiations in:
North America: United States, Canada
Latin America: Argentina, Brazil, Chile, Colombia, Ecuador, Mexico, Paraguay, Peru, Puerto Rico, Uruguay, Venezuela
Europe: The Balkans, Czech Republic, Finland, Germany, Hungary, Ireland, Netherlands, Poland, Portugal, Romania, Russia, Slovakia, Spain, Sweden, Turkey, United Kingdom
Africa and Middle East: Israel, Jordan, Palestine, South Africa, Tanzania
Asia and the Pacific: Australia, Chinese Taipei, China, India, Japan, Philippines, South Korea, Thailand

Each partner acts as a catalyst to bring together the NGO, government, and business sectors to address children and youth issues and to increase social responsibility toward children and youth.

The range of services and support offered by these foundations makes them effective mechanisms for offering financial and technical assistance to proven programmes within their countries.

This means that the IYF only provides grants to its global network of partner organisation. It does not accept unsolicited proposals.

Funding is directed at its global network of partner organisations, which identify promising and effective programmes and make grants to expand or adapt individual programmes.

For further information on funding and application procedures, see: International Youth Foundation Grants

African Scholarships » African Women Scholarships & Grants » Developing Countries Scholarships » Erasmus Mundus Scholarships for Developing Countries » Fellowship Programs » Funding Grants for NGOs » Government Scholarships » LLM Scholarships » MBA Scholarships » PhD and Masters by Research Scholarships » Public Health Scholarships - MPH Scholarships » Refugees Scholarships » Research Grants » Scholarships and Grants