International Undergraduate Scholarships 
University Scholarships » International Scholarships » Academic Scholarships  » UK Scholarships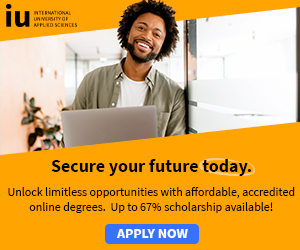 International Undergraduate Scholarships, University of Birmingham, UK.
The University of Birmingham has a long tradition of welcoming international students from around the world.
As a leading research-led institution, the University attracts students of the highest calibre and is pleased to offer a range of scholarships to reward outstanding academic achievement.
International undergraduate scholarships for international students.
The University is pleased to announce that it will be offering the following undergraduate scholarships for students commencing their studies at the University of Birmingham.
There will be up to two scholarships per country/region listed below and each award is worth £3,000 per annum (for up to three years of study) towards the cost of tuition fees and is offered to a student who is a national of the following countries/region:
Canada (Canadian Chapter)
China
East Africa (Kenya, Tanzania or Uganda)
Hong Kong
India
Mauritius
Nigeria
Singapore
Sri Lanka/Maldives
Vietnam

Please Note: Awards are offered for entry and cannot be deferred.

Once awarded, scholarships will be renewed each year for up to three years, providing the students progress directly to the next year of their programme of study.

Scholarship awards will be deducted from the tuition fees payable to the University.

By submitting an application, candidates agree to their name being publicised as a scholarship winner.

In order to be eligible for an award students must not be in receipt of a full fee scholarship from any other source.

Candidates must meet the conditions of any other offer.

For further information and an scholarship application form, please contact: International Undergraduate Scholarships, University of Birmingham

More: University Scholarships » International Scholarships » Academic Scholarships

African Scholarships » African Women Scholarships & Grants » Developing Countries Scholarships » Erasmus Mundus Scholarships for Developing Countries » Fellowship Programs » Funding Grants for NGOs » Government Scholarships » LLM Scholarships » MBA Scholarships » PhD and Masters by Research Scholarships » Public Health Scholarships - MPH Scholarships » Refugees Scholarships » Research Grants » Scholarships and Grants

Scholarships for African Students » Undergraduate Scholarships » African Women Scholarships & Grants » Developing Countries Scholarships » Erasmus Mundus Scholarships for Developing Countries » Fellowship Programs » Funding Grants for NGOs » Government Scholarships » LLM Scholarships » MBA Scholarships » PhD and Masters by Research Scholarships » Public Health Scholarships - MPH Scholarships » Refugees Scholarships » Research Grants » Scholarships and Grants

Scholarships in Australia » Scholarships in Belgium » Scholarships in Canada » Scholarships in Germany » Scholarships in Italy » Scholarships in Japan » Scholarships in Korea » Scholarships in Netherlands » Scholarships in UK » Scholarships in USA