International Undergraduate Scholarships University of Bristol, UK
 UK International Scholarships » UK University Scholarships » Britain Scholarships for International Students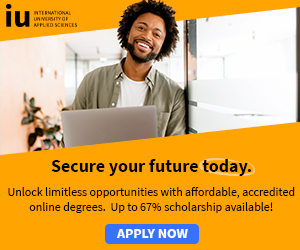 International Undergraduate Scholarships - University of Bristol, UK. International Undergraduate Scholarships at University of Bristol are available, up to a maximum of £2,000 per year of study, for high-achieving undergraduate students (overseas fee payers).
Scholarships are allocated to students from a number of different countries, which are nominated on a rotational basis.
No more than one scholarship will be awarded per country, per year for medical students.
There is no need to make a separate application for these scholarships as all students who have firmly accepted a place at Bristol by May will automatically be considered.
For applicants who are overseas fee payers and resident in the following countries will be considered:
Hong Kong, India, Kenya, Latin America, Malaysia, Mauritius, Russia, Singapore, Sri Lanka, Thailand, USA, and Vietnam.
For more information and application, see: International Undergraduate Scholarships - University of Bristol, UK
More: UK International Scholarships » UK University Scholarships » UK Academic Scholarships
Scholarships for African Students
»
Undergraduate Scholarships
»
African Women Scholarships & Grants
»
Developing Countries Scholarships
»
Erasmus Mundus Scholarships for Developing Countries
»
Fellowship Programs
»
Funding Grants for NGOs
»
Government Scholarships
»
LLM Scholarships
»
MBA Scholarships
»
PhD and Masters by Research Scholarships
»
Public Health Scholarships - MPH Scholarships
»
Refugees Scholarships
»
Research Grants
»
Scholarships and Grants
Scholarships in Australia » Scholarships in Belgium » Scholarships in Canada » Scholarships in Germany » Scholarships in Italy » Scholarships in Japan » Scholarships in Korea » Scholarships in Netherlands » Scholarships in UK » Scholarships in USA