International Students Scholarships - Harold and Olga Fox Undergraduate Scholarships for International Students

Academic Scholarships » Undergraduate International Grants » Undergraduate Scholarships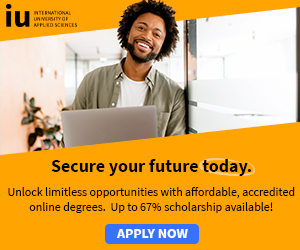 International Students Scholarships at University College London (UCL).
The Harold and Olga Fox Scholarship fund awards Scholarships every year to overseas (full fee-paying) students applying for the BSc degree programme in Biology, Environmental Biology, Genetics, Human Genetics or Zoology.
The Harold and Olga Fox Scholarships will pay £8000 towards overseas fees in each of the three years of the Scholar's course, subject to satisfactory academic progress.
To apply for one of these Scholarships you must hold an offer of admission to study towards one of the 3-year undergraduate BSc degrees.
To apply for one of the Scholarships please submit with your application:
Full Curriculum Vitae
Covering letter in your own handwriting explaining why you wish to study at UCL.
An essay in English (approximately 1000 words) on any biological subject of your choice (eg. The importance of Biology in the 21st century.)

Email entries are not permitted.

Entries will be awarded according to academic merit.

Deadline: 15th July for entry in September of the same year.

For more information and application materials, contact: International Students Scholarships - Harold and Olga Fox Undergraduate Scholarships for International Students

More: Academic Scholarships » International Grants » Graduate Scholarships

African Scholarships » African Women Scholarships & Grants » Developing Countries Scholarships » Erasmus Mundus Scholarships for Developing Countries » Fellowship Programs » Funding Grants for NGOs » Government Scholarships » LLM Scholarships » MBA Scholarships » PhD and Masters by Research Scholarships » Public Health Scholarships - MPH Scholarships » Refugees Scholarships » Research Grants » Scholarships and Grants