International Photography Contest
Do you have any prize photographs from your experience studying, interning, researching, or traveling abroad? Print your favorite photographs and submit them to campus-wide photography contest, sponsored this year by the John Sloan Dickey Center for International Understanding.
Photo contest winners will receive some great prizes, including gift certificates at the Camera Shop of Hanover and the campus computer store, and the winning photography will be displayed in the new Haldeman Center 's Russo Gallery.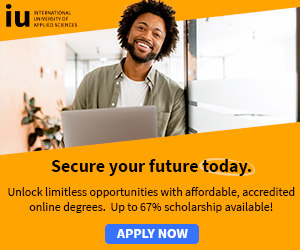 Judging Criteria Include:
How well a photograph offers a "glimpse into the culture"
The artistic merit of a photograph
The technical skills involved
An additional award will be given to the photograph of a " Dartmouth student in context."

Eligible photography will be:
No more than three (3) unframed prints submitted per person
Either color or black and white and no larger than 8x10 and no smaller than 5x7
Actual photographs and not photocopies
Taken and submitted by a current Dartmouth student
Taken by the photographer outside of their home country Submitted to the Dickey Center.

International Photo Contest
Attn: Robert Clough
The Dickey Center for International Understanding
Dartmouth College
HB 6048 Haldeman Center , Rm 141
Hanover , NH 03755
Tel: 603-646-1040


More information see; International Photography Contest

African Scholarships » African Women Scholarships & Grants » Developing Countries Scholarships » Erasmus Mundus Scholarships for Developing Countries » Fellowship Programs » Funding Grants for NGOs » Government Scholarships » LLM Scholarships » MBA Scholarships » PhD and Masters by Research Scholarships » Public Health Scholarships - MPH Scholarships » Refugees Scholarships » Research Grants » Scholarships and Grants