International PhD Scholarship - Technical University of Denmark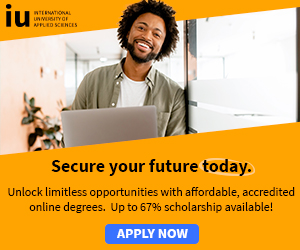 Free Scholarship + Free Tablet! - Every Registered Student Receives a Free Scholarship and Tablet!*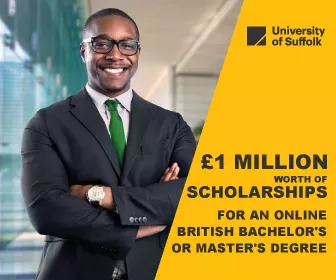 Multiscale Optimization of Materials Subjected to Impact Loading (DCAMM Research School) at the Department of Mathematics and the Department of Mechanical Engineering
Apply before: 27th April at 12:00 (noon)
Applications are invited for a 3-year Ph.D. position starting September 1, within the field of optimal design at the Department of Mathematics and the Department of Mechanical Engineering, Technical University of Denmark (the TopOpt group, www.topopt.dtu.dk).
Candidates should have a master's degree in applied mathematics or mechanics or a similar degree with an academic level equivalent to the master's degree in engineering.
A strong background in scientific computing and optimal design is an advantage. The candidate must be well versed in written and spoken English.
The scholarships for the PhD degree are subject to academic approval, and the candidates will be enrolled in one of the general degree programs of DTU.
Information about the general requirements for enrolment and the general planning of the scholarship studies is included in the general rules of DTU, which may be obtained from the PhD program office at tel: +45 45 25 11 76 or +45 45 25 11 77, and from www.dtu.dk.
The Ph.D. project is financed by the Danish Agency for Science, Technology and Innovation, and it will be associated with the DCAMM Research School (www.dcamm.dk).
The salary and appointment terms are in accordance with the current Danish rules for Ph.D. degree students.
Information on terms of study and employment is available at (http://www.dtu.dk/English/Research/PhD_programme.aspx)
Applications should be submitted in English and must include a complete curriculum vitae and documentation of a completed M.Sc.-degree.
Further information can be obtained from;
Professor Martin P. Bendsøe, Department of Mathematics, DTU,
phone: (+45) 4525 3045,
e-mail: M.P.Bendsoe@mat.dtu.dk, and;
Professor Ole Sigmund, Department of Mechanical Engineering, DTU, phone: (+45) 4525 4256,
e-mail: sigmund@mek.dtu.dk.
All candidates irrespective of age, gender, race, religion or ethnic affiliation are invited to apply.
Applications with enclosures in triplicate must be sent to:
Head of Department
att: Anna Jensen
Department of Mathematics
DTU – Matematiktorvet, Building 303 S
DK-2800 Lyngby
Denmark