International Letter Writing Competition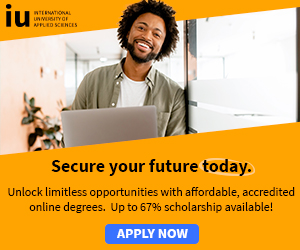 Postal Corporation of Kenya (PCK) invites young people aged 15 years and below to participate in the International Letter Writing Competition for Young People.
The topic is:
"Write a letter to an athlete or sports figure you admire to explain what the Olympic Games mean to you".
Competition Rules are as follows:
The composition should be presented in the form of a letter.
The composition MUST include the first and surname, date of birth as well as sex of the participant.
The composition should not exceed 800 words.
The participant should indicate both private and school addresses for ease of communication. We will appreciate if the telephone number is also included, where available.
Parents and teachers should NOT assist in the essays.
The essays must be submitted by 28th February.
All letters must be sent by Post to the address given below. Appropriate postage stamps should be affixed on each envelope.
Only One entry will be allowed in each envelope posted.

All entries to be sent to:

Postmaster General
Postal Corporation of Kenya
P. O. Box 34567, GPO
NAIROBI, 00100

Attn: Manager/Corporate Communications

The prizes for the top three entries will be as follows:-
First prize - Kshs.50,000
Second prize - Kshs.30,000
Third prize - Kshs.20,000

Postal Corporation of Kenya will award the prizes to the three winners during the World Post Day celebrations to be marked on 9th October.

For further information, don't hesitate to contact our offices on the above address or telephones 3242472 / 3242064 / 3242102.

NB: We are also pleased to announce the winners of the International Letter Writing Competition for Young People as follows:
First Prize - Miss. Luizer Njoki Mburu of Precious Blood Secondary School, Riruta, Nairobi
Second Prize - Master Abdalla Maro Jillo of Malindi High School, Malindi
Third Prize - Miss. Naomi Kawira Kirimi of Chogoria Girls Boarding School, Chogoria
Third Prize - Miss. Sylvia Kivaze of Baraka Umoja Academy, Moi's Bridge
Third Prize - Miss. Joyline Chelangat of Olenguruone D.E.B. Primary School, Olenguruone.

Presentation of prizes to the winners of the competition will be done during the World Post Day Celebrations on Sunday 9th October.

A formal written notification giving the details of the event will be forwarded to their respective Schools' and Parents' addresses before then to enable their attendance.

POSTAL CORPORATION OF KENYA
P.O. Box 34567 G.P.O. Nairobi - 00100 Kenya
Tel: +254 20 3242000 Fax: +254 20 2246156
www.posta.co.ke

For more information, visit: Postal Corporation of Kenya