International Crisis Group Jobs

Jobs in Africa » Jobs Africa » Careers in Africa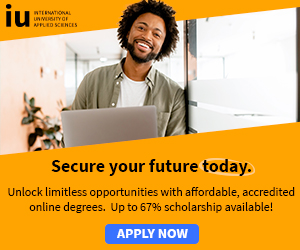 Senior Analyst, Central Africa
Purpose of the role:
The successful candidate will research and produce reports on security, conflict, local politics, governance, economic, social and development issues, analysing long and short-term challenges to stabilisation, security and development in the DR Congo, and recommending measures to achieve these goals.
The analyst will carry out research and advocacy in the DR Congo and the relevant countries; extensive travel, including in remote areas, is required.
The selected candidate will be based in Nairobi, Kenya.
Specific responsibilities:
Conduct extensive research into prevailing security, political, economic and social conditions in the DR Congo;
Provide analysis and advice on key governance and security issues facing the DR Congo to promote stability, security and development;
Prepare at least three detailed reports per year or the equivalent in briefing papers, setting out relevant research findings and policy recommendations;
Carry out advocacy and media work to disseminate research findings and recommendations;
Work closely and liaise with representatives of governments and international and local organisations in gathering information, seeking input and feedback, and supporting the distribution of Crisis Group reports and recommendations.

Requirements:
Extensive network of contacts and knowledge of politics and society in the DR Congo, with a minimum of five years field experience in the country;
Experience in political analysis and conflict prevention;
Seven plus years professional experience in at least two of those sectors: government, academia, international organisations, NGOs or journalism;
Excellent writing, editing and analytical skills and ability to formulate well-targeted policy recommendations;
Fluency in English and French; knowledge of local languages an advantage;
PhD or Masters degree in international relations, political science, journalism, sociology or equivalent through experience;
Excellent interpersonal and communication skills, including good public presentation skills, and a very strong capacity for networking and effective teamwork;
Ability to liaise with people coming from very different professional backgrounds (traditional leaders, local politicians, diplomats, military personnel, activists, etc.);
Ability to travel, especially in remote areas, work independently in a fast-paced and often demanding environment.

How to apply:

Applications should be submitted in English and include a CV, cover letter, contact details of at least 3 referees and two short writing samples pertaining to conflict issues in the DR Congo.

In the cover letter (which should be sent as an e-mail) the candidate should briefly propose his or her own ideas on themes for two future Crisis Group reports relating to conflict in the DR Congo and briefly describe how she/he would research them (in no more than two pages).

Please refer to Crisis Group's website for previous publications: www.crisisgroup.org.

Please send applications by email to open.positions [at] crisisgroup.org, including "Senior Analyst, Central Africa" in the subject line.

Please state where you viewed this vacancy announcement.

Recruitment will remain open until the appropriate candidate is appointed.

Candidates will receive a response confirming receipt of their application.

Please note, only candidates selected for further consideration will be contacted.

No phone calls please.

For more information and application, see: Senior Analyst

For more: Jobs in Africa » Jobs Africa » Careers in Africa

List includes: NGO Jobs, international jobs, development jobs, relief jobs, international humanitarian jobs, international vacancies, international development, ngo jobs africa, ngo list, jobs vacancies, jobs opportunities, opportunity jobs, international non profit jobs.