Intermediate Fellowships for Researchers

Fellowships for Researchers » Scientific Fellowships » International Research Grants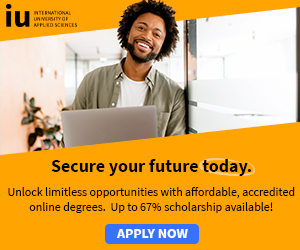 Intermediate Fellowships for Researchers: This scheme supports excellent scientists who wish to undertake high-quality research and to establish themselves as independent researchers in an academic institution in India.
The total award for an Intermediate Fellowship typically amounts to INR 3.5 Crores. This includes the costs requested by the applicant as well as the set contributions by the India Alliance.
Costs requested by the applicant must commensurate with their research proposal and should be fully justified in the full application.
Inadequate justifications may result in costs being revised
Fellowship Eligibility
You should normally have between four to seven years of post-PhD or equivalent clinical research experience. It is not essential for medical or veterinary degree holders to have a PhD. Due allowance will be given to an applicant whose career has been affected for personal reasons.
You must have made intellectual contributions to research that have been published in leadingjournals, and be able to demonstrate your potential to carry out independent research.
You do not have to be an Indian national, of Indian origin or be resident in India at the time ofapplication. However, it is expected that your research will be based at an Indian host institution and that your long-term aim is to pursue a career in India.
You may apply even if you already hold another Fellowship. However, please note that if awarded, you will be required to make a choice between your current Fellowship and the India AllianceFellowship. The India Alliance does not permit Fellows to overlap their India Alliance Fellowship with any other national or international Fellowship.
You may not apply for more than one programme fellowship scheme at any one time.
The Fellowship must be started within one year from the point at which the decision has been communicated, typically a week after the interview.

Fellowship Value

The fellowship is for five years full time and provides:
The Fellow's personal support.
Research expenses, including research assistance if required (normally funding for two research staff may be requested; requests for additional research staff may be considered where fieldwork orclinical studies are proposed)
Additional allowances for scientifically justified visits of up to one year.

Fellowship Application Procedure
You should complete and submit a preliminary application through IASys by the deadline.
Your preliminary application will normally be assessed within one month of the submission deadline.
If successful, you will be invited to submit a full application.
Full applications are considered twice a year by the appropriate Selection Committee. If successful, you will be short-listed for interview.
Short-listed candidates will be notified two weeks before the interview date.

Follow the links below for more details and application contacts.

For more scholarship information and application materials, visit: Intermediate Fellowships for Researchers

More: Fellowships for Researchers » Scientific Fellowships » International Research Grants