Intellectual Property and Technology Law Scholarships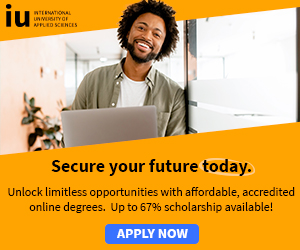 LLM Law Scholarships » Graduate Law Scholarships » Law Scholarship Grants » PhD Law Scholarships
Free Scholarship + Free Tablet! - Every Registered Student Receives a Free Scholarship and Tablet!*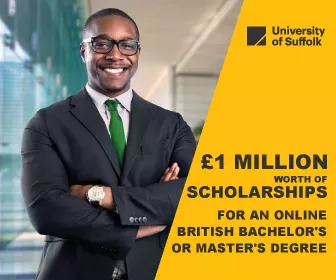 Intellectual Property and Technology Law Scholarships - Intellectual Property PhD - Herchel Smith Scholarships
New PhD students undertaking full-time research in the area of Intellectual Property (IP) can apply for a Herchel Smith Scholarship to start in the academic year.
The award covers three years of study while in full time enrolment, subject to satisfactory annual progress reports.
The award will cover all tuition fees whether at the Home/EU rate or the overseas rate. It is therefore open to both UK and non-EU applicants.
In addition, an award of around £16,000 per year (reviewed annually) will be paid to the recipient on a monthly basis throughout the calendar year starting from September.
What are Scholarship holders required to do?
Successful recipients of this award will undertake research support work and any related tasks, as required, for the QM Intellectual Property Law Research Institute (QMIPRI), amounting to up to 6 hours of work per week for the duration of their doctoral studies.
Who can apply?
The Herchel Smith PhD Scholarship Programme recognises and supports exceptional full-time students who show the potential to make an outstanding contribution to intellectual property law.
This programme supports PhD students in intellectual property law and those working at the intersection of intellectual property law and other areas of sciences and humanities.
The award is for new applicants who will enrol at the start of the coming academic year, in September. Therefore, current PhD students who enrolled prior to September this year are not eligible to apply for the award.
Please note that our PhD programmes are September entry only.
Applicants must fulfil the necessary academic requirements to be eligible for the programme (this includes graduating from their LLM course with the specified grade or higher).
Therefore, students graduating in November this year can only start their studies in September next year and are not eligible for this award (unless they have previously graduated from an LLM degree taken earlier).
The research topic should focus on one of the following themes:
IPRs and public international law/private international law; IPRs and intangible cultural/scientific heritage; IPRs and human rights; Doctrine of functionality; The role of intellectual property law in promoting and regulating art; intersection of international trade and intellectual property law (e.g. Patents and Trade in Stem Cells; Trade Marks and Tobacco Plain Packaging).
Also intellectual property transactions (e.g. Licensing of Broadcasting Rights for Premier League matches); interrelationship of TRIPS with regional and national Law (e.g. TRIPS and the European Patent Convention); philosophy of intellectual property; primary and secondary markets in IP; Art 102 TFEU applied to "double identity" TM cases; property rights in persona; enforcement of IP; exhaustion and licensing.
Notifying the School of Law of your application for Herchel Smith funding
There is a section within the PhD online application form labelled 'Funding'. To notify us that you wish to apply for our Studentship award you will need to respond to the question: 'How do you intend to finance your studies at Queen Mary?' by stating 'I am a School of Law Herchel Smith award applicant'.
Then in response to the next question: 'Please give details of any scholarships or grants you are applying for or have already secured', you should specifically state that you wish to apply for a School of Law Herchel Smith award.
Without this notification, you will not be considered as a funding applicant. You will be treated as an applicant to our PhD programme only.
If you want to apply for Herchel Smith funding and have already submitted your main application (without indicating that you wish to be considered for one of our funding awards) you must contact Mr Gareth Skehan, PhD Admissions Administrator, before the deadline by email on g.skehan@qmul.ac.uk, and state the award that you want to apply for.
Without this specific email notification you will not be considered for Herchel Smith funding.
Submitting your PhD online application
Only applicants who have completed the online application process to the PhD programme prior to the funding submission deadline will be considered for funding.
For information on how to make an application, what our entry requirements are, and what supporting documentation is required, please see our web-page.
To make an online application, you would need to visit this web-page and then click on one of the two blue buttons on the right hand side of the screen (under the 'apply on-line' heading) - this will then take you to the online application system itself, where you can complete the application form and upload the required supporting documentation.
Please click on the top button if you want to study on a full-time basis, and the bottom one if you want to study on a part-time basis.
For further information and scholarships application details, see: Intellectual Property and Technology Law Scholarships Website
More: Law Scholarships » Graduate Scholarships » Scholarship Grants
Scholarships for African Students » Undergraduate Scholarships » African Women Scholarships & Grants » Developing Countries Scholarships » Erasmus Mundus Scholarships for Developing Countries » Fellowship Programs » Funding Grants for NGOs » Government Scholarships » LLM Scholarships » MBA Scholarships » PhD and Masters by Research Scholarships » Public Health Scholarships - MPH Scholarships » Refugees Scholarships » Research Grants » Scholarships and Grants
Scholarships in Australia » Scholarships in Belgium » Scholarships in Canada » Scholarships in Germany » Scholarships in Italy » Scholarships in Japan » Scholarships in Korea » Scholarships in Netherlands » Scholarships in UK » Scholarships in USA