Institute of Tropical Medicine Scholarships

Scholarships for Africans in Africa » Research Scholarships » University Scholarships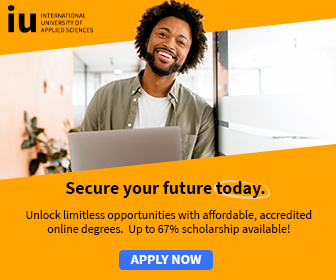 Institute of Tropical Medicine Scholarships: Institute of Tropical Medicine (ITM) is located in Antwerp, Belgium (ITM) and is considered among the best institutes in the world for training, research and assistance in tropical medicine and health care in developing countries.
ITM has three scientific departments as well as a dedicated outpatient clinic and various support services.
The institute is completely dedicated towards a long-lasting improvement of health care and disease control in developing countries and works in association with many scientific institutions, governments and organisations all over the world in this regard.
ITM offers a large number of scholarships to students pursuing different study programs. These scholarships (partial or full) are available for the following courses:
Master in Public Health – Health Systems Management and Policy
Master en Santé Publique – Politiques et Management des Systèmes de Santé
Master in Public Health – Disease Control
Master en Santé Publique – Contrôle des Maladies
Master of Science in Tropical Animal Health
Master of Science en Santé Animale Tropicale
Short Course on Health Policy Formation Courte en Politiques de Santé
Short Course on Strategic Management of Health Systems
Formation Courte en Management Stratégique de Systèmes de Santé
Planning and Management of Reproductive Health Programs
Planning et Gestion des Programs de Santé de la Reproduction
Planning and Management of Tropical Diseases Control Programs
Planning et Gestion de Programs de Controle de Maladies Tropicales
Short Course on Anti-Retroviral Therapy (SCART)
Short Course in Clinical Research & Evidence-Based Medicine (SCREM)
Admission to a program/course is a prerequisite for, but not a guarantee of, a scholarship.

Scholarship Eligibility Criteria
Candidates must be under 46 years of age.
Only nationals of the following countries are eligible for a scholarship: Algeria, Bangladesh, Benin, Bolivia, Brazil, Burkina Faso, Burundi, Cambodia, China, Colombia, Cuba, DR Congo, Ecuador, El Salvador, Ethiopia, Philippines, Guatemala, Guinea, Haiti, India, Indonesia, Ivory Coast, Cameroun, Kenya, Madagascar, Mali, Morocco, Mozambique, Nicaragua, Niger, Palestinian Territories, Peru, Rwanda, Senegal, South Africa, Suriname, Tanzania, Uganda, Vietnam, Zambia, Zimbabwe.

For all ITM fellowships, the funding application must always be included with the course application form, and cannot be submitted later.

For more scholarship information and application, see: Institute of Tropical Medicine Scholarships

More: Scholarships for Africans in Africa » Research Scholarships » University Scholarships