Inmobia 

Regional Sales Manager – French Speaking Countries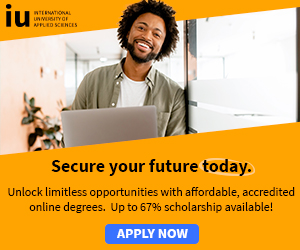 Due to our rapid expansion across the African continent we seek to recruit suitably qualified, enthusiastic and highly dynamic people for our African Headquarters in Nairobi to fill the following posts,
1.Project manager-French speaking countries:
Job description:
You will be interacting with our customers, our sales team and technical team.
As part of our dynamic project team, you are responsible for handling assigned projects and ensuring delivery to our custmers.
On a daily basis you coordinate tasks involved in the projects and find solutions so we meet deadline.
Together with the sales team, you are responsible for delivery to our customers.

Skills and background.
Bachelors degree, min. diploma and/ marketing.
Must be fluent in spoken/written French and English.
People skills essential, good communication skills, ability to resolve project conflicts.
Computer literate: should be competent in MS Office.
team player, positive towards acquiring new skills, self motivated and result oriented.

To be cinsided please send email to:job-pm[at]inmobia.com

2. Regional Sales Manager:

Job description:
To manage sales in the region and be responsible for meeting the budget goals.
Managing a team of country sales managers an allocated regions.
To personally meet with the relevant customers in the region.
Efficiently communicate technical matters between Inmobia and its customers.
Ability to develop new ideas and drive improvements within the role.

Skills and Background:
MBA,Degree/ Diploma in project management, marketing or customer service.
Key Account management account experience from technology- based,solution provider, preferably within regional Telecoms in Africa.
Occupational skills: Excellent communication skills, excellent negotiation, interpersonal,presentation and reporting skills. Should have positive attitude to acquire more skills.
Specific Competence: must be fluent in written/spoken English. organizational skills and computer literacy.
Personal traits:A strong felling of responsibility and accountability. Self motivated and focused on delivery of results against objectives under minimal supervision,presentable. Should be a team player and able t solve conflicts within the project including human aspects.

To be cinsided please send email to:

job-rsm[at]inmobia.com

For more information see: Inmobia Jobs