Funded PhD Studentship in Software Product Line Engineering
Engineering Research Scholarships » International Scholarships » Education Research Grants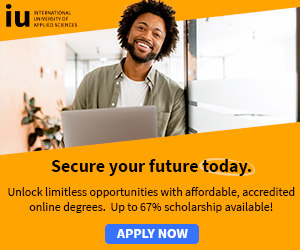 Lero, the Irish Software Engineering Research Centre has a Funded PhD Studentship at the University of Limerick.
To strengthen its research in Software Product Line Engineering Lero is seeking productive and committed postgraduate researchers with an interest in exploring Information/Software Visualisation.
Software product line engineering has rapidly emerged as a viable and important software development activity during the last few years, especially in the automotive systems domain.
Developing products based on a product line approach allows companies to build a variety of systems with a minimum of technical diversity and to realize significant improvements in time-to-market, cost, productivity, and quality.
One fundamental research problem in software product line engineering is related to the fact that the size of industrial product lines could easily incorporate thousands of variation points and configuration parameters for product customisation.
This makes systematic product derivation extremely complex and error-prone.
The research challenge here is to explore the potential of visual representations such as trees and graphs combined with the effective use of human interaction techniques such as dynamic queries, direct manipulation, and details-on-demand when applied in a software product line context.
Research in this area particularly aims to reduce the complexity of variability management and to increase the efficiency for deriving products from the product line.
The candidate shall hold a Bachelors or Masters degree in Computer Science, with a specialisation in software engineering or related field.
The candidate should also have an interest in automotive embedded systems and in the practical application of visualisation methods, techniques and tools.
Lero offers a creative environment with a possibility to conduct highly competitive research on a global scale.
For more: Engineering Research Scholarships » International Scholarships » Education Research Grants

Scholarships for African Students
»
Undergraduate Scholarships
»
African Women Scholarships & Grants
»
Developing Countries Scholarships
»
Erasmus Mundus Scholarships for Developing Countries
»
Fellowship Programs
»
Funding Grants for NGOs
»
Government Scholarships
»
LLM Scholarships
»
MBA Scholarships
»
PhD and Masters by Research Scholarships
»
Public Health Scholarships - MPH Scholarships
»
Refugees Scholarships
»
Research Grants
»
Scholarships and Grants
Scholarships in Australia » Scholarships in Austria » Scholarships in Belgium » Scholarships in Canada » Scholarships in Germany » Scholarships in Italy » Scholarships in Japan » Scholarships in Korea » Scholarships in Netherlands » Scholarships in UK » Scholarships in USA