Indian Government Scholarship Scheme for Africans

African Student Scholarships » Africa - Scholarships for African Students » Scholarships for Study in India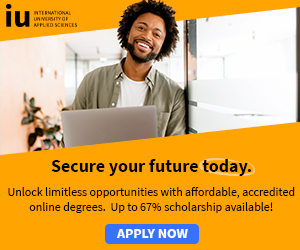 Indian Government Scholarship Scheme for Africans; During the India Africa Forum Summit held in New Delhi the Prime Minister of India had announced Government of India's initiative to enhance the academic opportunities for students from African countries by way of increasing the number of Scholarships for them to pursue Undergraduate, Postgraduate and higher studies courses in Indian Universities & Institutions.
In that context, 900 scholarship slots have been offered for meritorious students under the African Scholarship Scheme.
Nominations from desirous meritorious students are invited for the said scholarship slots.
India Government Scholarships Value
Living Allowance/Stipend
Undergraduate Courses (BA/B.Sc./B.Com/BBM/BCA/BBA/B.Tech Etc.): 4,500 Rupees per month.
Postgraduate Courses (M.A./M.Com./MBA/MCA/M.Sc./ME/M.Tech etc.: 5,000 Rupees per month.
Research Courses M. Phil/Ph.D./D.Lit.: 6,000 Rupees per month
Post-doctoral: 6,500 Rupees per month

India Government Scholarships - Contingent Grant
Under-graduate: 4,500 Rupees per annum
Postgraduate: 6,500 Rupees per annum
M.Phil/Ph.D. in Humanities: 12,000 Rupees per annum
M.Phil/Ph.D. Course in Science, Technology/M.Tech/ME: 12,000 Rupees per annum
Post-doctoral studies in humanities: 15,000 Rupees per annum
Engineering, Technology, Medicine: 15,000 Rupees per annum

India Government Scholarships - House Rent Allowance
In cities of Delhi, Bangalore, Kolkata, Chennai, Mumbai, Hyderabad & Pune: 3,500 Rupees per month
In other cities: 3,000 Rupees per month

Under the India Government Africa Scholarship Scheme, the Council offers 900 scholarships to the following countries

Algeria, Angola, Benin, Burkina Faso, Burundi, Cameroon, Central African Republic, Cape Verde, Chad, Cote d'Ivoire, Comoros, Congo (Republic of), Djibouti, Democratic Republic of Congo, Egypt, Equatorial Guinea, Eritrea (concurrent from Nairobi), Ethiopia, Gabon, Gambia, Ghana, Guinea-Bissau, Guinea, Kenya, Libya.

Also Lesotho, Liberia, Madagascar, Mali, Malawi, Mauritania, Mauritius, Morocco, Mozambique, Namibia, Nigeria, Rwanda, South Africa, South Sudan (Republic of), Senegal, Seychelles, Sierra Leone, Somalia, Sao Tame & Principe, Sudan, Swaziland, Tanzania, Togo, Tunisia, Uganda, Zambia and Zimbabwe.

For more scholarship information and application, see: Indian Government Scholarship Scheme for Africans Website

More: India Scholarships for Undergraduate Students » India Scholarships for Masters Students » India Scholarships for PhD » India Grants » India Doctorate Scholarships » India PhD Fellowships » India Bursaries

Scholarships for African Students » Undergraduate Scholarships » African Women Scholarships & Grants » Developing Countries Scholarships » Erasmus Mundus Scholarships for Developing Countries » Fellowship Programs » Funding Grants for NGOs » Government Scholarships » LLM Scholarships » MBA Scholarships » PhD and Masters by Research Scholarships » Public Health Scholarships - MPH Scholarships » Refugees Scholarships » Research Grants » Scholarships and Grants

Scholarships in Australia » Scholarships in Belgium » Scholarships in Canada » Scholarships in Germany » Scholarships in Italy » Scholarships in Japan » Scholarships in Korea » Scholarships in Netherlands » Scholarships in UK » Scholarships in USA