Imperial College PhD Scholarships
UK PhD Scholarships for International Students » UK International Scholarships for PhD » UK PhD Grants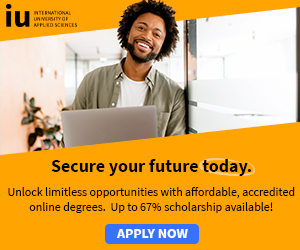 The Imperial College PhD Scholarships Scheme offers an outstanding opportunity for potential PhD students. 
If you are a high performing undergraduate or Master's student, and have a strong desire to undertake a PhD programme at a world class research institution, you could be selected to receive full tuition fees and a generous stipend for a PhD place at Imperial College London. 
Fifty places are currently available. The Scheme aims to provide research students with great potential the opportunity to work within their chosen research field with the support of an excellent supervisor.
The earliest start date for funded places is 1 July. 
UK PhD Scholarship Funding
Successful candidates will receive funding for fees and a stipend of £20k per annum for up to 3.5 years.
Scholars will have access to a programme of career development and cohort activities delivered by a combination of their host department and the Graduate School.
Support will be available to allow a high degree of interaction with other researchers (at other HEIs in the UK and abroad) and research users. This will provide valuable opportunities for networking and collaboration.
UK PhD Scholarships Eligibility
Applications are accepted from talented candidates from Imperial College London, the UK and worldwide. There are no restrictions on nationality.
Candidates must be among the highest achievers in their undergraduate cohort, and in receipt of, or due to receive a first class UK degree or equivalent.
Candidates with Master's qualifications should have achieved a distinction, or be able to provide evidence of high performance. They should also hold a first class UK undergraduate degree or equivalent.
Candidates with degrees from overseas institutions are strongly urged to determine if their scores/grades are equivalent to the relevant eligibility criteria.
Prior to applying candidates must have made contact with a supervisor in an academic department at Imperial College London who has agreed to supervise their research project. Please note that supervisors are only permitted to supervise one scholar at any time.
Please note: current registered Imperial PhD students are not eligible to be considered for an Imperial College PhD Scholarship.  The scheme is only open to new applications.
For further details and scholarship application, see; Imperial College PhD Scholarships
List of PhD Scholarships in UK » PhD International Scholarships in UK » UK PhD Grants » UK PhD Funding » UK PhD Bursaries
More; International Scholarships for PhD » International PhD Scholarships » PhD Scholarship Grants » PhD Funding Available Worldwide
Scholarships for African Students
»
Undergraduate Scholarships
»
African Women Scholarships & Grants
»
Developing Countries Scholarships
»
Erasmus Mundus Scholarships for Developing Countries
»
Fellowship Programs
»
Funding Grants for NGOs
»
Government Scholarships
»
LLM Scholarships
»
MBA Scholarships
»
PhD and Masters by Research Scholarships
»
Public Health Scholarships - MPH Scholarships
»
Refugees Scholarships
»
Research Grants
»
Scholarships and Grants
Scholarships in Australia » Scholarships in Belgium » Scholarships in Canada » Scholarships in Germany » Scholarships in Italy » Scholarships in Japan » Scholarships in Korea » Scholarships in Netherlands » Scholarships in UK » Scholarships in USA