Ian Wark Research Institute Scholarships

Research Scholarships » Postgraduate Scholarships » International Scholarships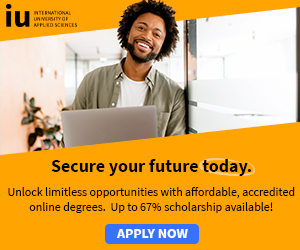 Ian Wark Research Institute Scholarships: Ian Wark Research Institute (The Wark) ARC Special Research Centre.
The Wark is seeking new graduates, or graduates with work experience, for a number of prestigious Australian Postgraduate Award (Industry) projects.
These scholarships will enable students to undertake research projects of strategic importance.
Outcomes will add to fundamental scientific understanding, and will have direct application to industry.
Successful candidates will be exposed to a vibrant research team environment and will be trained in cutting edge scientific techniques.
Candidates will interact with national/international companies in their area of research, and will have the opportunity to attend conferences, either in Australia or overseas.
They will also benefit from our outstanding graduate employment record.
Availability
This scholarship is offered annually to an unspecified number of people.
Payment Information
The value of this scholarship is AUD25118 (minimum per annum). This award is to be used for living expenses. This scholarship is paid fortnightly.
Research Information
This scholarship is for one of the following fields of research: Chemical engineering, chemical sciences, engineering and Technology, Materials engineering, Metallurgy or physical sciences.
Open for applications until September 15.
To apply for this scholarship you must apply direct to faculty: Ms Sandra Ray, The University of South Australia, Email: sandra.ray [at] unisa.edu.au.
For more information see: Ian Wark Research Institute Scholarships
More: Research Scholarships » Postgraduate Scholarships » International Scholarships