IPPF Jobs

Jobs in Kenya » Jobs Kenya » Kenyan Jobs » Latest Jobs in Kenya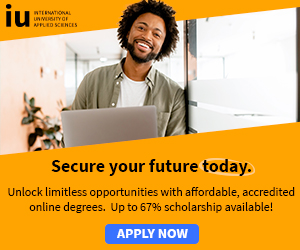 Job Title:
Capacity Building Adviser
Team: SPRINT
Location: Nairobi, Kenya
Responsible to: Team Leader
SPRINT aims to increase access to life-saving information and sexual and reproductive health services in humanitarian settings, as outlined in the minimum initial services package for reproductive health in crisis situations (MISP).
The Capacity Building Adviser is responsible for the development, and effective and accountable implementation of the SPRINT capacity building strategy.
Key Tasks
Emergency preparedness: Capacity Development
Further develop and complete the draft training curriculum on coordination of the MISP, and field test the updated curriculum.
Coordinate the translation of the training curriculum, and facilitate printing and dissemination;
Develop, adapt and facilitate a course agenda for the refresher Training for Trainers and other relevant trainings.
Identify and link CCT members to appropriate in-country/regional trainings as appropriate (advocacy, management, proposal writing, etc)
Mobilize trainers to conduct in-country trainings, and complement the training skills of selected trainers as appropriate.
Evaluate the existing training based on (to be developed) evaluation sheet. Feed-back lessons learned into SPRINT initiative.
Develop a trainers and trainees database, and ensure the database is regularly updated.
Liaison with Communication Adviser to establish the online SPRINT Community of Practice and to document best practices linked to SPRINT objectives.

Disaster Risk Reduction – Enabling Environment
Provides technical assistance (draft wording for policies, sharing global guidance documents, advocacy support) to CCTs for the integration of MISP into relevant national emergency preparedness policies, within the priority countries.
Link countries experiences and best practices within regions.
Liaison with WRC and IAWG on capacity building on the coordination of the MISP.

Education & Qualifications

A post-graduate qualification in public health/education/training degree or equivalent;

Proven experience or track record in capacity building development;

Proven Ability

Minimum of seven years experience in the relevant field (e.g. public health, training) with at least three years professional field experience specifically in capacity building in humanitarian settings.

Skills & Personal Competence
Strong understanding of the field of SRH in emergencies
Ability to design training curriculum and training materials, facilitate training, provide technical assistance.
Monitoring and evaluation skills, in particular for SRH interventions in humanitarian settings.
Ability to work in a multi-cultural environment, and within a multi-national team
Strong interpersonal, communication and team building skills
Ability to work under pressure and meet deadlines on time
Ability to operate standard office computer programmes
Excellent written and oral communication skills - fluency in English, French is desirable
Flexibility to work efficiently and energetically with a demanding travel schedule (10 days per month) including some hardship countries
Enthusiastic and motivated about IPPF's mission and values

How to apply:

Interested candidates should submit a CV including three referees and cover letter indicating educational background, experience and skills to: jobs [at] ippfaro.org

Applications are particularly encouraged from candidates openly living with HIV."

IPPF is an equal opportunity employer.

If you do not hear from us please assume that your application has not been successful in this instance.

For more information and application see: IPPF Jobs

For more: Jobs in Kenya » Jobs Kenya » Kenyan Jobs » Latest Jobs in Kenya

List includes: NGO Jobs, international jobs, development jobs, relief jobs, international humanitarian jobs, international vacancies, international development, ngo jobs africa, ngo list, jobs vacancies, jobs opportunities, opportunity jobs, international non profit jobs.

Current Africa job listing - click to view jobs in your chosen African country - NGO & Development Jobs in Ethiopia » NGO & Development Jobs in Ghana » NGO & Development Jobs in Kenya » NGO & Development Jobs in Nigeria » NGO & Development Jobs in South Africa » NGO & Development Jobs in South Sudan » NGO & Development Jobs in Tanzania » NGO & Development Jobs in Uganda