IJR Transitional Justice Fellowships

PhD Fellowships » Academic Fellowships » International Students Fellowships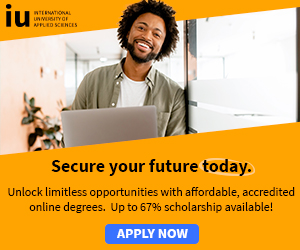 IJR Transitional Justice Fellowships: The Institute for Justice and Reconciliation (IJR), South Africa, convenes an annual five week Transitional Justice in Africa Fellowship Programme.
This is a residential programme which is held in Cape Town.
Fellowship Application Eligibility Criteria:
To be considered eligible for this fellowship, you should meet the following criteria:
A post-graduate degree in a discipline related to Transitional Justice
4 to 5 years of relevant work experience
Good written and spoken English. This will be necessary to research and publish the assigned paper as well as to participate in group discussions.

If you are interested in applying for admission to this program, please submit the following documents in English:
A detailed resume or Curriculum Vitae of no more than 4 pages.
The full contact details of 2 contactable references.
A letter of motivation indicating why you wish to participate in this program.
An unedited writing sample of at least 3 pages in length, preferably on a topic broadly related to transitional justice issues. Published documents are welcome.
A one-page proposal outlining a topic of inquiry for a policy brief relating to transitional justice in your country, which you aim to write during the fellowship.

The IJR will cover all travel and accommodation costs for the duration of the fellowship and will provide a modest stipend for daily expenses.

For scholarships application: IJR Transitional Justice Fellowships

More: PhD Fellowships » Academic Fellowships » International Students Fellowships