ICTJ Jobs 

Jobs in Africa » Jobs Africa » Careers in Africa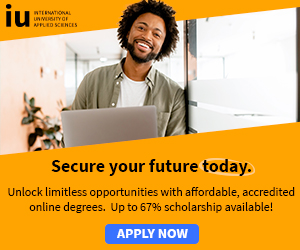 The International Center for Transitional Justice (ICTJ) is an international non-profit organisation specializing in the field of transitional justice.
ICTJ assists societies confronting massive human rights abuses to promote accountability, pursue truth, provide reparations, and build trustworthy institutions.
Finance and Administration Manager
Responsibilities:
The Finance and Administration Manager will:
Oversee all financial and administrative aspects of ICTJ's activities in Kenya in collaboration with the Head of Kenya Office, Africa finance and grants associate, and Finance and Human Resources departments at the head office.
Develop annual and monthly operating budgets, follow-up on financial transactions and prepare monthly financial reports.
Prepare expense reports, record and reconcile all payments and receipts.
Prepare requests for funds/claims for submission to the head office.
Prepare periodic and final financial reports for expenditure of grants and donations.
Oversee the purchase and maintenance of office equipments.
Oversee all logistical requirements to support programs of the Kenya office including coordination of travel arrangements.
Support the Head of Office and Programmes staff to prepare budgets and estimates for fundraising proposals.
Oversee office compliance with legal and administrative requirements including regular liaison with auditors and legal advisors.
Oversee ICTJ Kenya office's adherence to ICTJ administrative and financial policies.
Perform other duties as necessary and required.

Qualifications:

The Finance and Administration Manager will possess the following qualifications:
Bachelors degree in Business Administration or Commerce.
Part or full Certified Public Accountant (CPA) or Association of Chartered Certified Accountants (ACCA) qualifications.
Qualification in Human Resources management will be a desirable, in addition to business administration or commerce, and part or full CPA qualification.
Computer literate; proficient in MS Office Applications and Pastel.
Minimum of five years relevant work experience, including experience in budget oversight for programs and grants from varied Embassies, foundations or other donors.
Basic knowledge of project management.
Strong background in working with civil society organisations.
Strong interpersonal skills.
High level of professionalism and attention to detail.
Ability to work in an intensive and fast-paced work environment, and with a wide range of partners.

ICTJ will offer a competitive remuneration package for the successful applicant.

How to apply:

Please submit a letter of interest, curriculum vitae and contact information for three referees to ICTJKenyaInfo [at] ictj.org

Please do not send your certificates at this stage.

Only qualified applicants will be contacted.

For more: Jobs in Africa » Jobs Africa » Careers in Africa

List includes: NGO Jobs, international jobs, development jobs, relief jobs, international humanitarian jobs, international vacancies, international development, ngo jobs africa, ngo list, jobs vacancies, jobs opportunities, opportunity jobs, international non profit jobs.