I-TECH Jobs

Location: Africa.
Jobs in Africa » Jobs Africa » Careers in Africa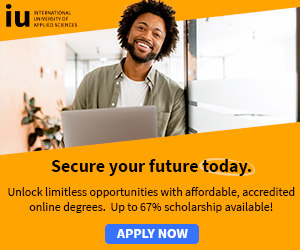 Country » South Africa
Program Director
The HAST Program Director is to apply technical expertise and leadership to guide the strategic direction of the HIV/AIDS, STI and TB unit.
This position helps to manage a comprehensive health portfolio that includes interventions to implement evidence based combination prevention activities, health facility assessment and systems strengthening, TB/HIV and STI programming, provision of technical assistance to the National and Provincial Departments of Health (N/PDOH), capacity building to help the Provincial and District Departments of Health develop sustainable programs that are country-owned and country-driven, and innovative approaches to integrate science with program implementation.
The HAST Director will serve as the lead HIV/AIDS/STI/TB expert for I-TECH SA. S/he will provide strategic direction, technical guidance, leadership and management on issues related to technical assistance, capacity development, research, health care worker (HCW) training development, and strengthening health systems for service delivery.
The HAST Director will work closely with USG agencies in South Africa, the National/Provincial Departments of Health, and other stakeholders on broader policy, strategic and systems issues, while directing all I-TECH SA HAST activities.
The HAST Director may represent the Principle Investigator(PI) or co-PI in-Country, liaising with the PI/Co-PI, University faculty to implement program science, and strengthening demonstration of impact and publications in collaboration with I-TECH SA's Strategic Information team.
The HAST Director will manage a multi-cultural team, bridging across all teams at I-TECH SA.
S/he will report to the Country Director.
S/he will be expected to work independently, make program recommendations, and take initiative. S/he will advise I-TECH SA on all aspects of improved programming and support sustainable programs.
Requirements:
A Master's Degree in Public Health, Health Policy, Nursing, or related field is required, AND eight years' experience in planning and managing public health programs related to HIV/AIDS, STI and TB, and capacity building initiatives.
At least six years in a leadership role in a complex, multi-faceted project.
At least six years of experience supervising the work of other staff and/or consultants.
In-depth knowledge of Human Resources for Health programs, policies, regulations and precedents applicable to development and administration of national public health programs.
Experience working with South African National and Provincial Departments of Health.
Experience training health care workers.
Ability to exercise good judgment and decision-making.
Excellent writing and editing skills.
Fluency in English (reading, writing, speaking).
Commitment to building personal and organizational capacity.
Demonstrated ability to communicate between colleagues with a variety of cultural backgrounds in a respectful and diplomatic manner.
Demonstrated ability to enhance effective professional partnerships.
Strong initiative, ability to develop and carry out work plans, and demonstrated skills for solving problems independently.
Strong organizational, electronic file management and computer skills including MS Office, Power Point, Excel and Access.
Ability to facilitate and present publicly at project meetings and in public forums.
An equivalent combination of education and experience may be substituted for minimum education

How to apply:

Apply online at www.go2itech.org/employment


For more: Jobs in Africa » Jobs Africa » Careers in Africa

List includes: NGO Jobs, international jobs, development jobs, relief jobs, international humanitarian jobs, international vacancies, international development, ngo jobs africa, ngo list, jobs vacancies, jobs opportunities, opportunity jobs, international non profit jobs.