Humanitarian Innovation Grants
Grants for NGOs » International Funding for Organisations » Non Profit Funds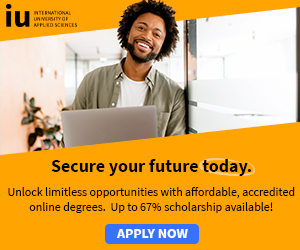 Humanitarian Innovation Grants: The United States Agency for International Development (USAID) and the UK's Department for International Development (DFID) have issued a call for applications for NGOs, entrepreneurs, businesses, academics, local partners and others from around the world for the Humanitarian Innovation Initiative Grants.

The USAID/DFID Humanitarian Innovation Initiative is a special opportunity for applicants to the Development Innovation Ventures (DIV) competition whose proposals address challenges in the humanitarian sector.
Funded with support from DFID, the Initiative is run in collaboration with USAID's Bureau for Democracy,Conflict, and Humanitarian Assistance.

The Initiative will support winners of the DIV competition —including technology, business models, policy practices, and more—that have on-the-ground evidence of their capacity to support humanitarian response and disaster preparedness around the world.
These might include programs that specifically relate to:

Reduction of mortality and morbidity and strengthening emergency health initiatives;

Protection of vulnerable populations;

Prevention and treatment of acute malnutrition;

Provision of safe shelter and settlements;

Support to communities to recover livelihoods;

Enhanced use of data, and monitoring of program performance and impacts; or

Improved disaster risk reduction in low-income, high-risk countries.

The Initiative seeks applicants to Stage 2 and Stage 3 of the DIV staged financing model: candidates offering strong evidence of successful pilot implementation may apply for grants of up to $1 million (DIV Stage 2).  
Candidates with solutions that have already been successfully tested at significant scale are eligible for grants of up to $15 million (DIV Stage 3).

Select winners of the Humanitarian Innovation Initiative will receive technical assistance from The Skoll Centre for Social Entrepreneurship at the Said Business School, Oxford University, for implementation and scale-up activities.
Grants Selection Criteria

Applications will be reviewed according to the DIV selection criteria, and only those eligible for DIV Stage 2 and DIV Stage 3 awards will be supported through this Initiative (DIV Stage 1applicants will be considered in the competition's general funding pool).

The most competitive applicants will present:

A robust case for how their intervention will address an identified humanitarian challenge;

Rigorously gathered evidence of effectiveness, cost-efficiency, and impact from pilot-level or greater implementation to justify investment in their expansion;

Rigorous monitoring and evaluation plans for collecting evidence that will further build the case for later support;

The business model for their intervention and how it can be both scaled and sustainable.

Follow the links below for more details and application contacts.

For more information and scholarship application, see: Humanitarian Innovation Grants
More: Grants for NGOs » International Funding for Organisations » Non Profit Funds