Huawei Jobs

Huawei Jobs; Careers - 1000s of ICT jobs at Huawei Technologies. Jobs current job opportunities & tips on how to apply for jobs. Recruiting engineers, technicians. Opportunities for paid internships.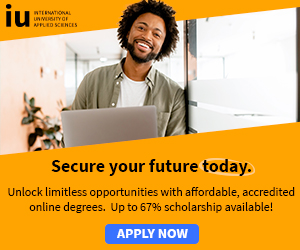 Huawei are one of the world's leading telecommunication equipment manufacturers and supplier with offices around the globe.
They are seeking for:
1. VAS (IN/OCS) Senior Engineer (2 Positions)
Qualifications:
At least 3 years experience in IN/OCS at Development, Deployment or Maintenance level1 Knowledge of Huawei VAS Product (IN/1TELUN/USAU/OCS) is an added advantage.
Very good knowledge in related DataCom equipments (1P Networking) with an emphasis on engineering, system commissioning, and equipment maintenance is mandatory.
Excellent knowledge and working experience on the following:
Wireless (GSM/UMTS/CDMA)
Informix/Oracle/Sybase/SQL Server database
In-depth knowledge and working experience in Unix systems.
Knowledge on IBM AIX will be a clear advantage
Knowledge of INNAS products and technologies
TCP/iP Routing and protocols — certification is preferred.

2. Pre-sale Technical Support. Microwave Product Manager (1 position)

Qualifications:
Major in telecommunication, computer, electronics and other relative major. Over 3 years work experience and proven track records in Telecommunication Company is a must.
Ability to show creativity and a different way of thinking. Must welcome challenges. Good oral and written communication, negotiation and interpersonal skills.
Self-motivated and result-oriented, willing to work under pressure.
Excellent interpersonal and leadership skills with a strategic mind.

3. Financial Analyst (1 position)

Qualifications:
A Bachelors Degree in Accounting or Finance plus CPA or equivalent professional Accounting qualification.
Business analysis skills with solid experience in finance and Business control.
Advanced skills in Microsoft Office, especially proficient in developing various management Analytical modeling in Excel.
Excellent knowledge of budgeting, controlling and planning processes in a global environment.
In depth knowledge on concepts, procedures and tools used in controlling and accounting.

Kenya Jobs | Kenyan Jobs | Jobs in Kenya | Latest Kenyan Jobs | Kenya | Jobs Kenya Vacancies | Kenya Job Vacancy | Jobs Kenya Vacancies | Nairobi Jobs | Job Vacancies in Nairobi Kenya | Employment Opportunities in Kenya | Careers in Kenya | Job Openings Kenya

Careers in Africa | Jobs in Africa | Find Work in Africa | Employment - Africa | Jobs Africa | Vacancies in Africa | Work Jobs Africa

African Scholarships » Undergraduate Scholarships » African Women Scholarships & Grants » Developing Countries Scholarships » Erasmus Mundus Scholarships for Developing Countries » Fellowship Programs » Funding Grants for NGOs » Government Scholarships » LLM Scholarships » MBA Scholarships » PhD and Masters by Research Scholarships » Public Health Scholarships - MPH Scholarships » Refugees Scholarships » Research Grants » Scholarships and Grants

Huawei Jobs - ICT Jobs Vacancies - Careers - Huawei Search ICT Jobs at Huawei - Huawei Jobs - ICT Jobs Vacancies - Careers - Huawei Search ICT Jobs at Huawei - Huawei Jobs - ICT Jobs Vacancies - Careers - Huawei Search ICT Jobs at Huawei