UK Hodgkinson Postgraduate Scholarship, Oxford Brookes University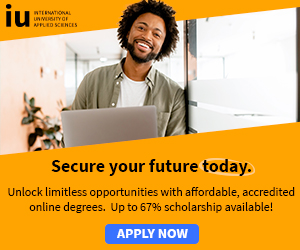 Postgraduate Scholarships » University Scholarships » International Students Scholarships
Free Scholarship + Free Tablet! - Every Registered Student Receives a Free Scholarship and Tablet!*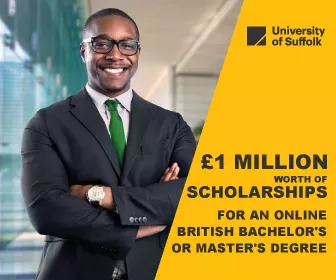 Hodgkinson Postgraduate Scholarship: These scholarships contribute to the height of tuition fees for international students to a full-time master for a period of one year.
The scholarships are designed to provide an award against the financing of tuition fees for engineering studies at the School of the Built Environment and do not include a contribution for living expenses, travel, books, or other accessory.
Scholarship Application Eligibility Criteria:
All applicants must meet the conditions of entry to university postgraduate studies at the University and School of the built environment.
All candidates must have been offered a place on one of the programs listed below.
All scholarships are available for one year full-time or two-year part-time (or open / distance learning programs), as appropriate, leading to a Master's degree in School ' built environment at Oxford Brookes University.

All candidates for the degree programmes can apply for a scholarship, and all awards are valid for one of the programs listed, as offered by the School of the Built Environment:
Master of Architecture (M.Arch)
MSc Energy Efficient and Sustainable Building
MSc Environmental Assessment and Management
MSc Environmental Management and Technology
MSc Historic Conservation
MA Development and Emergency Practice
MA International Architectural Regeneration and Development
MSc International Real Estate
MSc Real Estate Management
MSc Project Management in the Built Environment
MSc Spatial Planning
MSc Tourism: Environment and Development
MSc Transport Planning
MA Urban Design
MSc Urban Planning in Developing Countries

The scholarships are open to International candidates.

All grants are awarded on a competitive basis, and thus applicants must have or expect to obtain a good degree (First Class 2.1 or equivalent) from a recognized institution of higher learning, or have experience that demonstrates knowledge and skills appropriate to honor University level.

Candidates qualifying for a scholarship partial allocation of funds from other sources may be awarded a "top-up" award.

However, you will receive one or more quotes from other funding sources that contribute to their full control tuition will not be eligible for these awards.

Eligibility will not be affected by funds for maintenance or for tuition beyond the level of grants.

Deadlines:

Scholarships full-time:
The school must receive scholarship applications completed on May 2.
Scholarships part time:
The school must receive applications for scholarships ended June 13. Contact: The senior administrator of the third cycle, from the school of the built environment, Oxford Brookes University, Headington Campus, Oxford OX3 OBP UK. Tel: +44 (0) 1865 483684. Fax: +44 (0) 1865 483559.

For further details, and application materials, contact: Hodgkinson Postgraduate Scholarship, Oxford Brookes University - UK

More: Postgraduate Scholarships » University Scholarships » International Students Scholarships