Hilary Jolly Memorial Scholarships
Free scholarships » International Scholarships » University Scholarships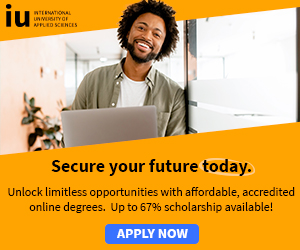 The Scholarship shall be awarded for full-time study in the field of Freshwater Ecology at masters or doctoral level at the University of Waikato.
Areas of present staff research include plankton ecology and taxonomy, conservation ecology, ecotoxicology, fish physiology and ecology, invasive species and population genetics.
Criteria:
The award will be based on academic merit and the relevance and importance of the applicant's proposed study to the field.
Candidates for the scholarship will also be judged on their research ability.
Duration:
The Scholarship shall have a tenure of two years in the case of a masters scholarship and three years in the case of a doctoral scholarship.
An application for an extension to the tenure of a doctoral scholarship may be made to the Selection Panel but will not exceed one year if successful.
Terms:
The value of the Scholarship shall, in the case of a masters scholarship be $6,000 per annum, paid out on a monthly basis and payment of tuition fees at the domestic rate, if the tuition fees are not already paid by another scholarship.
In the case of a doctoral scholarship the value shall be $15,000 per annum, paid out on a monthly basis, payment of tuition fees at the domestic rate, if the tuition fees are not already paid by another scholarship and a thesis preparation allowance of $500, provided the thesis is submitted within four years of first enrolment in the degree.

During the tenure of the Scholarship, scholars are required to study as full-time students in their approved programme of research.

The Scholarship may be held together with any other bursary, prize or student allowance unless the condition of the other funding precludes this.

Furthermore, it is envisaged that recipients are likely to qualify for additional targeted funding via the department.

Applicants should advise the Scholarships Office of any additional awards/funding they receive during the tenure of the Scholarship.

The due date for applications is normally 31 October annually.

For more information and application, visit: Hilary Jolly Memorial Scholarships

More: Free scholarships » International Scholarships » University Scholarships