Helen Keller International Jobs
Jobs in Africa » Jobs Africa » Careers in Africa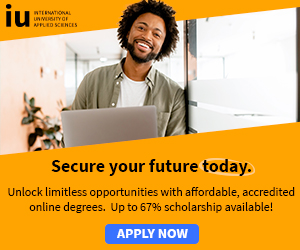 Established in 1915 with Helen Keller as a founding trustee, Helen Keller International (HKI) works to save the sight and lives of the most vulnerable and disadvantaged.
Headquartered in New York City, HKI currently conducts programs in 21 countries in Africa and Asia as well as in the United States.
HKI is known for sustainability, reliability, efficiency and the highest level of technical expertise in fighting and treating blindness and malnutrition.
To accomplish its work, HKI builds the capacity of local governmental, civil society and private sector systems and infrastructure, and promotes the development of sustained, large-scale programs that deliver effective preventative and curative services for nutrition, control of Neglected Tropical Diseases (NTDs) and eye health.
Responsibilities:
Ensure accounting and operating information is complete and reliable (to CDs, to Regional Office, to HQ, to Donors).
Be responsible for the adherence to the financial policies, procedures and practices as outlined by governmental contracts, sub-contracts, and private foundation mandates.
Work with internal/external auditors, and ensure that issues raises are addressed and resolved in a timely manner.
Provide training and support to all HKI staff on financial policies, procedures and practices. Specifically, the Finance Manager will:
Prepare/Review and Approve all financial reports internal and external as needed;

1. Ensure the accurate and timely capture of financial data

2. Ensure receipts and other working papers are properly filed;
Manage all bank accounts:
Work with the Country Director, Project Coordinators, and sub-offices to create and revise the annual, monthly and project budgets;
Create and submit the Wire Transfer Request to the Country Director for approval;
Supervise sub-grant management;
Analyze and monitor all grants and advise Project Coordinators of necessary spending actions;
Assure, review and make tax payments with the approval of the Country Director in timely manner;
Prepare country audit in accordance with Regional office and HQ;
Execute all other tasks as assign by the Country director.

Experience and qualifications
Four year College/University degree in Administration Affairs, accounting, business or related field; Diploma graduate or CPA preferred;
Minimum 5 years experience in management of financial services; experience in Financial management with international NGOs is preferred;
Computer and user experience in Microsoft Office, including Microsoft Word, Excel and Outlook; Computer accounting/finance (Quicken or QuickBooks) systems a knowledge advantage;
Experience with international organizations, NGOs and other local development agencies;
Good oral and written communication in language skills English; Master of the strong language in English and French;

How to apply:

If you meet the above requirements, please send a detailed CV, Application letter stating clearly the position that you are applying for as the subject line (Finance Manager), names and contacts of three references, a daytime telephone/ mobile contact to mbirech [at] hki.org by the close of business

Helen Keller International is an Equal Opportunity Employer, promoting gender, equity and diversity, therefore women are strongly encouraged to apply.

Helen Keller International regret that only Short listed Candidates will be contacted and a detailed Job Description will be sent to them.

For more job opportunities, see: Jobs in Africa » Jobs Africa » Careers in Africa