Harold White Fellowships, National Library of Australia, Canberra, Australia

Open to:
established Australian and international researchers and writers
The Harold White Fellowships aim to:
Promote the National Library of Australia as a centre of scholarly activity and research Encourage scholarly and literary use of the Library's collections and the production of publications based on them Publicise the Library 's collections.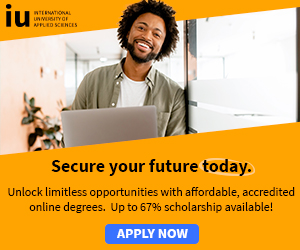 Who can apply?
Fellowships are open to international researchers or writers in any discipline in which the Library has strong collections. However, fellowships are not provided to assist with the completion of degree studies. Fellowships are awarded once only to each individual: subsequent applications cannot be considered.
-A return economy airfare to Canberra from their homes
-A grant-in-aid towards living expenses while in Canberra
-A furnished office at the Library, including a personal computer with Internet access
-Access to the Library outside opening hours of reading rooms
-Access to book stacks
-Free photocopying and interlibrary loans
-The Library also awards Honorary Fellowships to scholars and writers who do not require financial assistance but who would benefit from the other privileges of the Fellowships.
What are the obligations of Harold White Fellowships
All fellows are required to:
-Take up their Fellowships during the calendar year for which the Fellowship is awarded -Stay in Canberra for a continuous block of at last three months and spend at least 75% of their time during their Fellowship at the Library
-Give a public presentation, such as a lecture, and communicate the results of their research to staff
-Where appropriate, give the Library the first opportunity to publish the results of their research
For further details, and application materials, contact: Harold White Fellowships
African Scholarships » African Women Scholarships & Grants » Developing Countries Scholarships » Erasmus Mundus Scholarships for Developing Countries » Fellowship Programs » Funding Grants for NGOs » Government Scholarships » LLM Scholarships » MBA Scholarships » PhD and Masters by Research Scholarships » Public Health Scholarships - MPH Scholarships » Refugees Scholarships » Research Grants » Scholarships and Grants