HIV Service Program Facilitator Job in Kenya

Jobs in Africa » Jobs Africa » Careers in Africa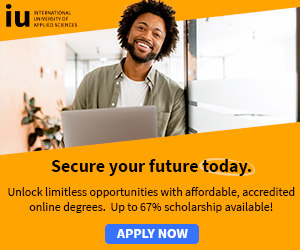 An international Christian organization is seeking to recruit a focused, team playing and disciplined Program Facilitator with a pleasant personality, to work in the Africa Area Office in Nairobi.
Duration: one year, but renwerble
Main Responsibilities:
Provide facilitation for capacity building for program delivery and management for HIV Service.
Coordinate and facilitate training of project coordinators ¡n core competence areas
Ensure that sound project management practises are used in HIV Programs
Prepare quarterly narrative reports for the HIV Service.
Take part in the process of working out budgets for projects
Follow up narrative and financial reports from all implementing countries regularly and review ¡n accordance with donors' requirements.
Ensure a good flow of financial information among the members of the HIV program.

Competence required (Knowledge/abilities):
Strong coordination and facilitation skills
Communications skills
Skills in project management including budgeting, implementation and reporting.
Knowledge on Gender issues
Ability to communicate in English and French
Self driven, pleasant personality, patient, dedicated and determined
Good inter personal skills
An applicant to this position must be a Christian.

Education and/or professional experiences:
A degree in Social sciences
Experience in training and facilitation
At least 3 years in project management in similar position and preferably in a Non-Governmental Organization or related organization

Age limit: not more than 40 years old

Applicants must submit:

1.An application letter indicating how they meet the requirements for selection for an interview with an indication of current salary.

2.A curriculum vitae with a passport photo.

3.Current email address and telephone contact.

4.3 references including one from your local pastor.

To hradvert [at] hotmail.com

For more job openings, see: Jobs in Africa » Jobs Africa » Careers in Africa

List includes: NGO Jobs, international jobs, development jobs, relief jobs, international humanitarian jobs, international vacancies, international development, ngo jobs africa, ngo list, jobs vacancies, jobs opportunities, opportunity jobs, international non profit jobs.