HIV Management Scholarships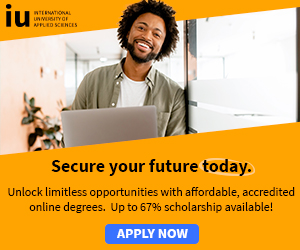 The University of Nairobi (UoN) in collaboration with the University of Washington (UW) through the support of the U.S Centers for Control and Prevention (CDC) has established an on- the – job training fellowship program for individuals interested in HIV Program Management.
This is a merit based program whose aim is to build capacity for leadership and management in public and private health sectors.
Upon completion of the fellowship, they will receive certificate award of the University of Nairobi.
Selected fellows will undergo a 2 year full time non-degree competency based training program at the University of Nairobi and selected host institutions.
Fellows will further have the opportunity to undertake a funded project designed to improve the efficiency of the host organization.
During the training, fellows will receive a reasonable stipend to meet their expense.
Selection criteria:
A Masters degree in Medicine, Public Health or related Social Sciences from a recognized University
Familiarity with the Kenya Health Care system and HIV/AIDS programs will be an advantage
Interest in program management in health will be an added advantage.

The program is designed to meet the public demand for Program Management.

On completion, fellows will be expected to have acquired knowledge and skills in:
Integration of policies and goals from the international and national HIV/AIDS response into local programming
Planning, implementing, monitoring and evaluation of innovative evidence-informed HIV/AIDS programs
Development and implementation of supply chain management systems for essential commodities to support HIV programs
Mobilizing and management of resources for efficient HIV program development and management.

How to apply

1.Applicants should forward seven copies of their application letters accompanied by similar number of certified copies of certificates and CVs giving details of their qualifications, experience and research if any.

They should in addition give names and addresses of three academic referees and the current designations of the referees.

They must request their referees to forward their reports directly to the Principal College of health Sciences.

2.Applications and related documents should be forwarded and applicants should state their current designations and salaries and other benefits attached to those designations supported by a copy of their letter of appointment to their current grades.

3.Successful candidates should be ready to be deployed to host institutions anywhere in Kenya.

Applications should be addressed to: The principal, CHS, P.O BOX 30197-00100, Nairobi.

Closing date is 5th March.