Gowe Loans for Business Women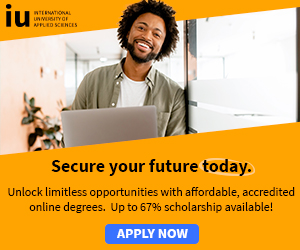 Since its launch in November, the Growth Oriented Women Enterprises (GOWE) Kenya Program has been working with women entrepreneurs by helping them access finance as well as capacity building them to increase their management skills through training.
Access to finance is through Commercial Bank of Africa (CBA), CFC Stanbic and K-Rep Banks, while training is offered using internationally acclaimed tools from International Labour Organization (ILO) and other international and local organizations.
The GOWE Program is sponsored by the African Development Bank (AfDB) and managed by IFC.
Benefits of accessing the Program include:
Access to term loans (3-5 years) between USD 20,000 and USD 400000 (Ksh. 1.5m to 30m).
50% Partial security on the loans so the GOWE can access additional finance with existing business assets.
Training on business planning and strategy development as well as business mentorship.
Networking and business advocacy.

The Program support businesses that are:
Legally registered- not women groups.
Already existing for at least two years.
Majority owned (at least 51%) and managed by women.
Growth oriented (potential as demonstrated by their business plans).
Looking for between USD 20,000 to USD 400,000 in loans.
Able to provide 20% of the total project costs either in existing business assets or additional injection.
Commercially viable and which the local partner banks are willing to finance.

Contact:

Mary Njoroge,

Program Manager,

Growth Oriented Women Enterprises Program,

International Finance Corporation (IFC),

4th Floor,

Commercial Bank of Africa Building,

Upper Hill,

P.O BOX 30577-00100,

Nairobi, Kenya.

Tel: 2759000

Fax: 2759210

Email: mnjoroge [at] ifc.org