Goldman Sachs Scholarships for African Nationals - NSEAD Business School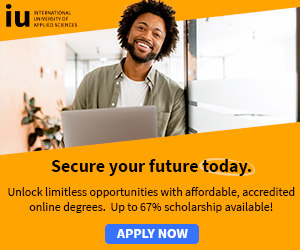 The Goldman Sachs scholarships for Africans nationals at INSEAD is designed to give candidates from African countries access to a world-class MBA education.
The scholarship winners will be allocated a Goldman Sachs' mentor throughout the 10-month MBA programme.
Eligibility:
The scholarship is open to all candidates from African countries studying at INSEAD on the Full-time MBA Programme.
Successful candidates must demonstrate their desire to work in Africa and explain why building business in Africa is important to them.

Amount of Award: Up to €15,000

Scholarship application deadlines:

July (starts in August)deadline 20 April .
December (starts in January): Deadline 6 October

For more information and application, visit: Goldman Sachs Scholarship for African Nationals-INSEAD Website