Godwin Jere Malawi Scholarship

Godwin Jere Malawi Scholarship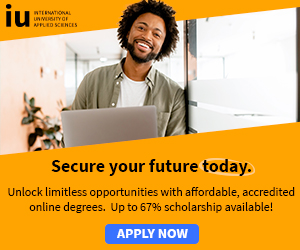 Godwin Jere Malawi Scholarship: The University of Edinburgh will offer a Master's Scholarship to a student from Malawi for postgraduate study in MSc in Education.
The Godwin Jere Malawi Master's Scholarship will cover the full overseas tuition fee and will be tenable for one academic session.
Malawi Scholarships Eligibility
The scholarship will be awarded to a Malawian citizen who is a headteacher of a primary or secondary school and is normally resident in Malawi, and who is accepted for admission on a full-time basis for the MSc in Education programme of study at the University of Edinburgh.
Applicants should already have been offered a place at the University of Edinburgh and should have firmly accepted that offer or be intending to do so.
Malawi Scholarships Criteria
Scholarships are awarded on the basis of academic excellence, achievement and potential. Financial circumstances of the candidates are not taken into account.
Malawi Scholarships Application Procedure
For more information and application materials, contact: Godwin Jere Malawi Scholarship
More:
Malawi University Scholarships » Malawi Academic Scholarships » Malawi International Scholarships
Study in Malawi University Scholarships & College Scholarships
African Scholarships » African Women Scholarships & Grants » Developing Countries Scholarships » Erasmus Mundus Scholarships for Developing Countries » Fellowship Programs » Funding Grants for NGOs » Government Scholarships » LLM Scholarships » MBA Scholarships » PhD and Masters by Research Scholarships » Public Health Scholarships - MPH Scholarships » Refugees Scholarships » Research Grants » Scholarships and Grants