Globe Business College Munich Scholarship Programme
College Scholarships » Academic Scholarships » Education Scholarships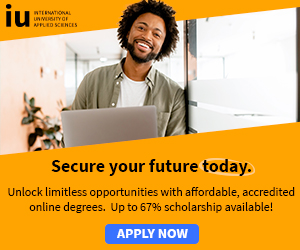 THIS SCHOLARSHIP IS NO LONGER BEING OFFERED!
The scholarship will be awarded once a year by the Scholarship Committee and is offered in association with AidConnect.
AidConnect is an initiative focused on the worldwide linking of people who are involved in or would like to support humanitarian projects.
This interactive communication platform offers charitable organizations and individuals the opportunity to promote their projects to a diverse audience.
Likewise, it provides donors with information on both current and potential projects with a view to matching those in need with supporters who are in a position to assist.
The scholarship will be offered on a yearly basis.
The amount awarded will be equivalent to one semester's tuition.
Final selection of a scholarship recipient will be made by September 15th.
The scholarship funds will be applied to tuition expenses for the Spring semester.
Upon selection of a scholarship recipient, the winning essay will be published on the AidConnect website.
Eligibility and Conditions
The scholarship will be awarded on the basis of the following criteria:
The scholarship recipient must be enrolled at undergraduate level at the Globe Business College Munich as of the Fall semester of the academic year you are applying. As such, both new and existing students may apply.
Scholarship candidates must complete a 2500-3000 word essay on a humanitarian-related topic as determined by AidConnect in conjunction with the Scholarship Committee (see attached for specific essay topics). Essays outside of the above word count will be disqualified.
The scholarship recipient will be required to base some of his/her assignments throughout the course of study at GBCM on an ethics-related topic (these will be agreed with the Dean and where appropriate a Thesis Supervisor).
Preference will be given to those students who have shown outstanding academic achievement in high school or in their college programme to date.
All work must be the original work of the scholarship applicant.

THIS SCHOLARSHIP IS NO LONGER BEING OFFERED! Scholarship applications must be submitted by August 1st of each year.

For more information and scholarship applications, see: Scholarships

More: College Scholarships » Academic Scholarships » Education Scholarships.