Global Health Corps Fellowships

Graduate Fellowships » International Fellowships » University Fellowships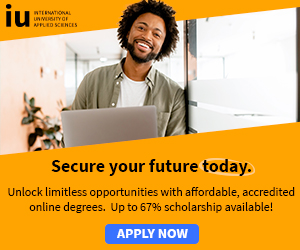 Global Health Corps Fellowships; Global Health Corps is a community of leaders united by the belief that health is a human right.
Our fellows are highly effective and empathetic systems thinkers with diverse backgrounds, expertise and stories.
During a yearlong paid fellowship, GHC fellows work in a range of critical roles within partner organizations on the front lines of health equity in Malawi, Rwanda, Uganda, the US, and Zambia, developing as leaders and making an impact every day.
Global Health Corps is recruiting for our next year fellowship class. Are you in? Start your application!
Global Health Corps is looking for high potential young leaders with:
A deep commitment to social justice
Diverse skillsets and backgrounds
The creativity to collaborate and problem solve
The excellence to deliver results and the power to use your voice to shape the future of global health

Global Health Corps Fellowships Details
Fellows work in yearlong paid placements with partner organizations working to address health inequity across a range of issue areas. See our full list of partner organizations.
Through a comprehensive leadership and management training curriculum, we bring fellows together five times a year to foster systems-thinking, strong management, and key leadership practices. Learn more about the GHC model.
Details vary depending on fellowship placement and location, but fellows receive the additional following support during the year:

- Monthly living and utilities stipend
- Housing
- Health insurance
- Professional development grant of $600 and completion award of $1500
- Travel coverage to and from placement site, all trainings, and retreats

Hear more from our fellows on AMPLIFY, the new home for voices from our community.
For more information please check out "What's a fellow?" and visit our FAQ page - see links below.

Global Health Corps Fellowships Eligibility Requirements
You are 30 years or younger by June next year.
You have an undergraduate degree by June next year.
You are proficient in English.

Through your application, we want to understand your personal background, your professional skills and experiences and how these factors inform your desire to be a GHC fellow.

In selection of GHC fellows, we are not looking for evidence of leadership experience, but rather an alignment with the leadership practices listed below.

We have found that transformational leaders in global health, and successful GHC fellows, are committed to the following leadership practices.

Global Health Corps fellows are agents of change who:

Are committed to social justice: GHC fellows believe that all human beings deserve to be treated with dignity, and that healthcare is a human right. Fellows share a vision for a better world and are committed to creating transformative change.

Collaborate: GHC leaders appreciate the interconnected roots of global health inequities, and seek opportunities to collaborate across disciplines and backgrounds in pursuit of social change.

Inspire and mobilize others: GHC leaders can envision a just society and paint a compelling picture for others. They communicate complex concepts clearly and seek opportunities to use their personal stories as tools to engage others in the movement for health equity

Adapt and innovate: Fellows can weather adversity and remain committed to their goals. They see challenges and uncertainty as opportunities to create new solutions to old problems. They think outside the box.

Are self-aware and committed to learning: Fellows understand that their development as leaders, practitioners and humans is a life-long process that requires humility, continual reflection and work.

Get results: GHC leaders get things done! Actively working against a "business as usual" attitude, they improve the wellbeing of the world's poor and vulnerable by empowering communities, organizations and governments to bring about positive change.

For more information and scholarship applications, see: Global Health Corps Fellowships

More: Graduate Fellowships » International Fellowships » University Fellowships

Scholarships for African Students » Undergraduate Scholarships » African Women Scholarships & Grants » Developing Countries Scholarships » Erasmus Mundus Scholarships for Developing Countries » Fellowship Programs » Funding Grants for NGOs » Government Scholarships » LLM Scholarships » MBA Scholarships » PhD and Masters by Research Scholarships » Public Health Scholarships - MPH Scholarships » Refugees Scholarships » Research Grants » Scholarships and Grants

Scholarships in Australia » Scholarships in Belgium » Scholarships in Canada » Scholarships in Germany » Scholarships in Italy » Scholarships in Japan » Scholarships in Korea » Scholarships in Netherlands » Scholarships in UK » Scholarships in USA