The Global Development Awards and Medals Competition

International Awards » Academic Awards » Research Awards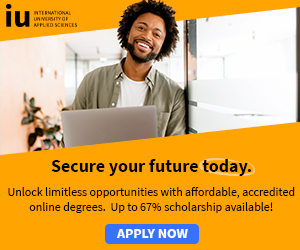 The Global Development Awards and Medals Competition is an innovative award scheme launched by GDN with generous support from the Ministry of Finance, Government of Japan, and other donors.
Category 1) Japanese Award for Most Innovative Development Project (MIDP):
MIDP is a competitive grant program that provides development practitioners with the opportunity to compete for grants worth US$ 30,000 to help scale up their innovative project.
The grants are awarded to projects and/or non-governmental organizations that are carrying out original and path-breaking work in the development field and meet certain set criteria.
These projects are not theme based. However, the projects need to contribute to sustainable development.
First Prize: US$ 30,000; Second Prize: US$ 5,000
The first prize winner is also eligible to compete under the Japan Social Development Fund for an additional grant of up to US$ 200,000 for their work.
Open to all development projects in Africa, Asia, Commonwealth of Independent States, Middle East, Latin America and the Caribbean, Pacific Islands, and the transition economies of Eastern Europe and Central Asia.
Category 2) Japanese Award for Outstanding Research on Development (ORD):
ORD is awarded to an organization/researcher(s) whose proposal to conduct research on any one of the three research themes holds the greatest promise for improving our understanding of the relevant development issues and puts forth clear, articulate and well researched policy implications to address these development problems.
First Prize: US$ 30,000; Second Prize: US$ 5,000
Research proposals for this Award will be considered under the following three research themes only:
The Interactive Economy and Urban Development
Urban Externalities (Contagious Disease, Congestion and Crime) and Urban Poverty
The Enabling Environment – Housing, Transportation and Infrastructure Citizens and permanent residents of developing and transition countries are eligible.

Category 3) Medals for Research on Development (Medals):

Medals are given to researchers for their completed research work that demonstrates academic excellence on the three research themes listed below.

First Prize: US$ 10,000; Second Prize: US$ 5,000

Completed research papers for the Medals will be considered under the following three research themes only:
The Interactive Economy and Urban Development
Urban Externalities (Contagious Disease, Congestion and Crime) and Urban Poverty
The Enabling Environment – Housing, Transportation and Infrastructure

Open to Citizens of developing and transition countries who are temporarily based in a developed country but not for more than five years

Applicant must be less than 45 years old as on 31 January, 2012

Follow the links below for more details and application contacts.

Application Deadline; 31 January.

For More Information and Application, Please Visit; The Global Development Awards and Medals Competition Website

More: International Prize » Challenge Awards » African Award