Global Alliance for Improved Nutrition Jobs 
Jobs in Africa » Jobs Africa » Careers in Africa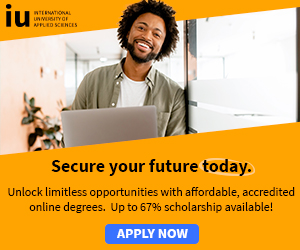 Country Manager, Kenya
The Global Alliance for Improved Nutrition (GAIN) is driven by the vision of a world without malnutrition.
GAIN is a Swiss based international organization that mobilizes public-private partnerships and provides financial and technical support to deliver nutritious foods to those people most at risk of malnutrition.
The organization is delivering improved nutrition to an estimated 610 million people in more than 30 countries, half of whom are women and children.
Nutrition products are as varied as fortified cooking oil and flour in Africa, soy sauce in China and biscuits in India, as well as specialized products for infant and young child nutrition, and interventions to protect the most vulnerable affected by emergencies or chronic illness.
Working with public and private sector partners, NGOs and CSOs, GAIN is looking to create innovative and market-based sustainable models to improve the nutrition of populations at risk of malnutrition.
With your strategic thinking and leadership abilities, you will represent GAIN's interests in Kenya and be responsible for playing a key role in the implementation of our country level nutrition strategy.
Leading our resource mobilization efforts in-country, you will build and develop relationships with key stakeholders including within government institutions, the donor community, NGOs and the private sector.
Your experience in developing and managing projects in a multi-cultural environment will be crucial, preferably in the delivery of nutrition, food fortification or other public health programs in the region, in order to provide effective management and support to program activities.
You have a strong track record in resource mobilization / business development in Kenya and, with responsibility for all aspects of GAIN's Kenya office, experience of building and leading teams is essential.
You have a Bachelors or Masters degree (preferred) in food science, nutrition, public health, economics, business administration, or a suitable equivalent, and are business fluent in English (verbal and written).
<>b?How to apply:
For further details and to apply, please upload a CV and supporting statement to http://jobs.gainhealth.org/ by November 18th.
For further queries about the position, please contact Ms Susan Waweru, Director, SRI Executive Search, Nairobi, Kenya at swaweru [at] sri-executive.com
For more information and job application, see; Jobs in Africa » Jobs Africa » Careers in Africa