Getting a Social Security Number (SSN) - USA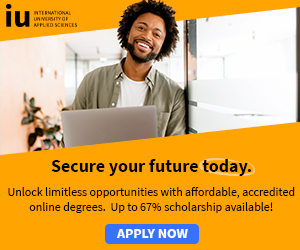 As an international student, getting a Social Security Number (SSN) is a priority if you want to work.
Banks and credit card companies also ask for your number. The number is provided free of charge by you local Social Security Office.
Students on F-1 visa are required to show proof of an on-campus or off-campus job offer in order to be allowed to apply for a SSN.
It is the duty of the Designated Student Officer (DSO - normally attached to the international student office) to determine whether you may work on-campus and in some cases, off-campus.
Graduate students will normally get work on campus as tutorial fellows or research assistants.
Most DSO's are reluctant to allow undergraduate students to work.
If the DSO in conjunction with the Department of Homeland security (DHS) allows you to work, you can obtain a SSN.
When you get permission to work from the DHS and DSO, you then need to fill an Application for a Social Security Card (Form SS-5). You can get the form from your local Social Security Office.
Take the filled out form to the Social Security Office together with original documents proving your:
Immigration status; this will normally be the I-94 (Arrival/Departure Record) issued to you when you arrived in the United States. As an F-1 or M-1 student, you will also need to show your I-20 - Certificate of Eligibility for Non-immigrant Student Status. If you are a J-1 or J-2 exchange visitor, you need to show your DS-2019 - Certificate of Eligibility for Exchange Visitor Status.
Work eligibility; if you are an F-1 student and eligible to work on campus, you need to provide a letter from the DSO identifying your employer and the type of work you are, or will be, doing. Evidence of employment such as a recent pay slip or a letter from your employer may also be required.

If you are an F-1 or M-1 student and are authorized to work off campus, you will need to provide the Employment Authorization Document (I-766 or I-688B) you received from DHS.
Age; Your passport or birth certificate can be used to prove your age.
Identity : You can use your passport, visa, I-94 or work permit card from DHS (I-766 or I-688B) to prove your identity

The Social Security Office will issue you with a letter indicating you have applied for a SSN.

You can use the letter to start working while you wait for your number.

Scholarships for African Students » Undergraduate Scholarships » African Women Scholarships & Grants » Developing Countries Scholarships » Erasmus Mundus Scholarships for Developing Countries » Fellowship Programs » Funding Grants for NGOs » Government Scholarships » LLM Scholarships » MBA Scholarships » PhD and Masters by Research Scholarships » Public Health Scholarships - MPH Scholarships » Refugees Scholarships » Research Grants » Scholarships and Grants

Scholarships in Australia » Scholarships in Austria » Scholarships in Belgium » Scholarships in Canada » Scholarships in Germany » Scholarships in Italy » Scholarships in Japan » Scholarships in Korea » Scholarships in Netherlands » Scholarships in UK » Scholarships in USA