Gertrude's Children's Hospital Vacancies
Jobs in Kenya » Jobs Kenya » Kenyan Jobs » Latest Jobs in Kenya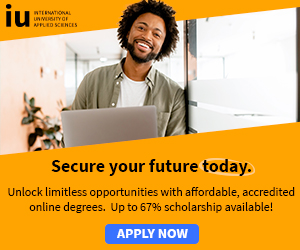 The Gertrudes Hospital Foundation was established in 2010 by the Registered Trustees of Gertrude's Garden (Gertrude's Children's Hospital). Since its establishment, the Foundation has been managed by an active Board of Trustees.
Manager
Responsibilities
Reporting to the Board of Trustees, the Foundation Manager is responsible for the strategic, programmatic, financial and administrative operations of the Foundation in the community and nationally; establishing a new office, and initiating the administrative tasks inherent in launching a new enterprise.
The job consists of three broad areas of responsibility.
Grant making
The Foundation Manger will develop a process to solicit and recommend grant requests for the Board's consideration.
He/she will prepare requests for proposals, establish a process to review grant applications, provide guidance and technical assistance to grantees, and develop evaluation criteria for grantees. Most importantly, the Foundation Manager will reach out into the community to identify unmet child health needs for the Foundation to consider.
Community Affairs
The Foundation Manager will lead the Foundation in its role as a valuable community health resource. This will involve being a convener of health leaders, policy makers, providers and community leaders to discuss local child health issues, and providing the information needed to increase understanding of the nature and scope of the issues.
Additionally, the Foundation Manager will develop appropriate relationships with members of the Foundation, grantees, fellow grantmakers, the media , community officials, health leaders in the community, and general public.
Operations
The Foundation Manager will be responsible for setting up the office and administrative procedures, developing and overseeing an operating budget, directing communications efforts and assisting the Board in defining the role of the Foundation members.
Additionally, the Foundation Manager will work closely with the Finance and Investment Committee in all matters relating to the Foundation's investments and finances.
Qualification
The successful candidate will be a leader with strong administrative skills who has a record of accomplishment and respect in the non-profit community.
He/she will possess most if not all of the qualifications listed below.
Significant experience in the non-profit sector; ideally knowledgeable in grant making and familiar with the health community;
Demonstrated experience in launching and leading a new enterprise;
Demonstrated experience in working with and educating a diverse Board, many committees, and a citizen activist community;
Demonstrated creativity and innovation, vision, imagination and patience in previous and current positions;
Excellent interpersonal skills; the successful candidate must be diplomatic, charismatic, persuasive, and credible to a wide variety of audiences;
An analytical thinker with strong planning and financial management skills;
High energy, self-direction, stamina and a strong work ethic; and
An advanced degree in health-related discipline would be an asset.

Compensation

Compensation for this opportunity has been designed to attract a person of significant accomplishments

How to Apply

To apply for this challenging positions, please click to download the Pre-Employment Application Form, fill it and attach your C.V and application only to be emailed to hr [at] gerties.org.

Click here to download the PDF document of the Vacancy for more information

Gertrudes Hospital Foundation is dedicated to improving the health of needy children.

For more; Jobs in Kenya » Jobs Kenya » Kenyan Jobs » Latest Jobs in Kenya


List includes: NGO Jobs, international jobs, development jobs, relief jobs, international humanitarian jobs, international vacancies, international development, ngo jobs africa, ngo list, jobs vacancies, jobs opportunities, opportunity jobs, international non profit jobs.

Current Africa job listing - click to view jobs in your chosen African country - NGO & Development Jobs in Ethiopia » NGO & Development Jobs in Ghana » NGO & Development Jobs in Kenya » NGO & Development Jobs in Nigeria » NGO & Development Jobs in South Africa » NGO & Development Jobs in South Sudan » NGO & Development Jobs in Tanzania » NGO & Development Jobs in Uganda