Geography Masters Programmes Scholarships - University of Leeds - UK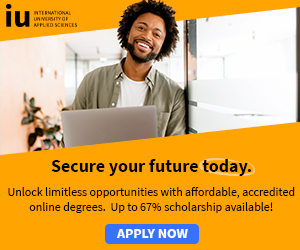 The School of Geography will award scholarships of up to £2,000 to the best international applicants for any Geography Masters Programmes.
The University of Leeds grants up to 6 awards (each worth £2,000) annually to successfull International applicants.
Any Scholarships awarded to part-time students will be pro-rata, but will cover the duration of the course.




Qualifications:
Very good First or Upper Second Class honours degree in Geography or a related subject.
If English is not your first language, then candidates must also meet the University's English language requirements.

Contact:

Trevor Gorringe
School of Geography
University of Leeds
Leeds
LS2 9JT
UK
Tel: +44 (0) 113 343 6635
Email: t.gorringe[at]leeds.ac.uk

Deadline: 10 July

For further details, and application materials, contact: Geography Masters Programmes Scholarships