Funding for MSc Community Eye Health

Public Health Funding » Public Health Scholarships » Public Health Grants » International Masters Scholarships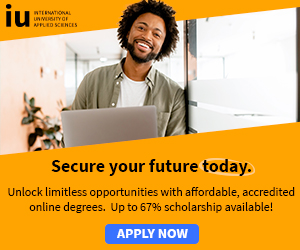 Funding for MSc Community Eye Health: Awards are made under this scheme are jointly funded by the Department for International Development (DfID), as part of the British aid programme to developing countries and participating institutions in the UK.
The scheme is administered by the Association of Commonwealth Universities.
The award will be offered to applicants for the MSc Community Eye Health and the MSc Control of Infectious Diseases holding an offer of admission at London School of Hygiene and Tropical Medicine (LSHTM).
Who is eligible : Open to suitably qualified applicants who hold an offer for full-time MSc Community Eye Health or research courses in opthalmology and is awarded for the duration of the studies (maximum of three years).
Value of award: Awards cover full tuition fees and £12,000 towards maintenance costs.
Students can also apply for Lt Col Henry Kirkpatrick Scholarship.
Last date for applications: 31 March every year.
For more information and application see; Funding for MSc Community Eye Health
More: Public Health Funding » Public Health Scholarships » Public Health Grants » International Masters Scholarships
African Scholarships » African Women Scholarships & Grants » Developing Countries Scholarships » Erasmus Mundus Scholarships for Developing Countries » Fellowship Programs » Funding Grants for NGOs » Government Scholarships » LLM Scholarships » MBA Scholarships » PhD and Masters by Research Scholarships » Public Health Scholarships - MPH Scholarships » Refugees Scholarships » Research Grants » Scholarships and Grants
Scholarships for African Students
»
Undergraduate Scholarships
»
African Women Scholarships & Grants
»
Developing Countries Scholarships
»
Erasmus Mundus Scholarships for Developing Countries
»
Fellowship Programs
»
Funding Grants for NGOs
»
Government Scholarships
»
LLM Scholarships
»
MBA Scholarships
»
PhD and Masters by Research Scholarships
»
Public Health Scholarships - MPH Scholarships
»
Refugees Scholarships
»
Research Grants
»
Scholarships and Grants
Scholarships in Australia » Scholarships in Belgium » Scholarships in Canada » Scholarships in Germany » Scholarships in Italy » Scholarships in Japan » Scholarships in Korea » Scholarships in Netherlands » Scholarships in UK » Scholarships in USA