Full-Fee Masters Scholarships (all subjects, UK)

Full Masters Scholarships » Funded Scholarships » Educational Grants for International Students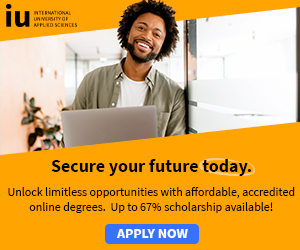 University of Exeter, UK.
This prestigious new scheme entry offers up to 18 full-fee one-year scholarships for taught Masters programmes across all subjects in the arts, sciences, humanities and social sciences.
These are aimed at high-achieving UK and international students who can demonstrate not only exceptional academic ability (typically First Class Honours or international equivalent) but also the potential and intention to progress to doctoral study at Exeter.
Full Home or International Master's tuition fees offered.
Funding is open to applicants from all countries.
No separate application form is required but you should provide a supporting statement to accompany your application stating why you wish to apply for a scholarship and demonstrating how you meet the criteria in respect of demonstrating your commitment and potential to progress to a research degree (MPhil or PhD).
You are strongly recommended to provide a draft proposal of your intended research topic.
This will then be considered by the University School/Department considering your application.
Contacts
Scholarship Administrator
Admissions Office
University of Exeter
Northcote House
The Queens Drive
EXETER UK EX4 4QJ

email Admissions-Scholarships [at] exeter.ac.uk
Application deadline: 30 March
Application deadline for the Full-Fee Masters Scholarships is 30 March.
For more information and application, see: Full-Fee Masters Scholarships

More: Full Masters Scholarships » Funded Scholarships » Educational Grants for International Students