Foundation Scholarships for Undergraduates - University of Exeter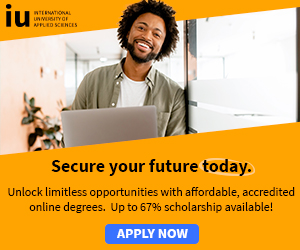 The University of Exeter and INTO University of Exeter invite applications for the University of Exeter Foundation Scholarships.
There are 10 scholarships available valued at £7,995 each.
The scholarships have been created to assist international fee-paying students who need to complete a Foundation Programme before enrolling on a University of Exeter undergraduate degree programme.
The Foundation programme commences in September and January.
Seven scholarships are available for the September intake and three scholarships for January intake.
Application Procedures:

Complete a University of Exeter Foundation Scholarship application form including a personal statement explaining why you want to study at the University of Exeter and how the Foundation programme will help you in the future.
The statement must be hand-written in English and be no more than 200 words.
Deadline:
The second deadline is Friday 22nd August.
For January intake, the deadline is Friday 28th November.
All scholarship applications must be submitted to; into[at]exeter.ac.uk
For further details, see: Foundation Scholarships for Undergraduates - University of Exeter Website