Ford Foundation International Fellowships Program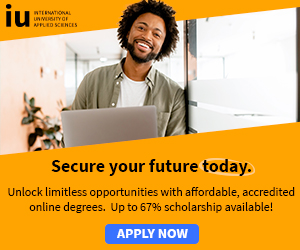 International Fellowship » IFP Fellowship »   Fellowship for East Africa
The Ford Foundation International Fellowships Program (IFP) seeks to build a new generation of social justice leaders worldwide.
Ford Foundation International Fellows come from groups and communities that have traditionally lacked access to higher education, and are selected on the strength of their academic achievement, leadership, skills and social commitment.
Eligibility
To be eligible for an IFP fellowship, applicants at the time of selection must;
Be resident citizens or other residents of Kenya, Uganda and Tanzania.
Hold an honors bachelor's degree- for those applying for Masters fellowships and a Masters degree– for those applying for PhD
Have demonstrated leadership skills and commitment to community service and/ or national development.
Have significant relevant professional or other work experience related to proposed field of study, of not less than three (3) years.
Have not previously studied outside the Africa region.
Intend to pursue a post-graduate degree that will directly enhance their leadership capacity in an academic, policy, practical or artistic discipline and field corresponding to one or more of the Foundation's areas of endeavor.
Present a plan specifying how they will apply their studies to social problems in their own countries.
Commit themselves to working on these issues following the fellowship period.

While there is no age limit to applying for an IFP Fellowship, applicants must be reviewed in the context of their future potential to make long term and sustainable contributions to their societies.

"Future promise" is an extremely important factor when considering a candidate.

IFP Fields of Study
Asset Building and Community Development
Peace and Social Justice
Knowledge,
Creativity and Freedom

Application Process

Interested candidates should complete an IFP Application Form which should be returned to the IFP office in their respective country.

All decisions of the Selection Committees will be final and will not be open to review.

Any effort to influence the decision will be deemed as a ground for disqualification.
Ford Foundation, IFP and the IFP International Partners staff with their family members may not serve on selection panels and are not eligible to apply for IFP awards.
Please note that this fellowship is offered for a full time post-graduate degree. It cannot be used for short-term courses, study visits, post-doctoral programs as partial funding or research funds.

IFP selects Fellows on the strength of their clearly stated intention to serve their communities, and expects that they will honor this obligation.

Grant Benefits
The Fellowship is a fully funded program covering tuition, stipend, travel and insurance for the beneficiary only.
IFP Fellows will be responsible for informing their local IFP offices of other grants, fellowships, and financial aid they have received for their study program.

Award amounts may be re-negotiated on the basis of this information.

Failure to report additional financial support can constitute grounds for revocation of the award.

For More Information and Application, Please Visit;Ford Foundation International Fellowships Program Website

More: International Scholarships and Fellowships » Africans Fellowships