Female Genital Mutilation (FGM) / Female Circumcision & Eliminating Female Genital Mutilation in Africa
Eliminating Female Circumcision - Masai Kenya » FGM Volunteer in Kenya
"In Sudan, the estimate is that over 89 percent of women have gone through some form of Female Genital Mutilation (FGM). These women deserve the right to be whole and complete women within their communities. Female genital mutilation is a violation of that right."
FGM is also called female circumcision. Infibulation is an extreme form of FGM. Female genital mutilation is very popular in Sub Saharan Africa.
Genital mutilation in Africa is a common practice. Eliminating female genital mutilation is addressed by our Masai Volunteer Program.
FGM includes procedures involving partial or total removal of the external female genitalia and other injury to the female genital organs.
Reasons for female circumcision are usually cultural, religious and other non-therapeutic reasons.
The common type of female genital mutilation is excision of the clitoris and the labia minora. It accounts for up to 80% of all cases. The most extreme form is infibulation, and it constitutes about 15% of all female circumcision procedures.
FGM has immediate and long-term negative health consequences. FGM amongst the Masai and other communities in Africa is performed by a traditional practitioner without anaesthetic and with crude instruments.
Eliminating Female Genital Mutilation in Africa
Our Masai Volunteer Program is aimed at eliminating female genital mutilation in Africa.
Volunteers work in a rescue centre which accommodates Masai women and Masai girls rescued from forced marriages and those rescued from forced Female Genital Mutilation (FGM) practices.
The program is popular amongst students and scholars wishing to study infibulation and other forms of FGM.
Volunteers will not only see pictures of female genital mutilation but also witness the devastation caused by the practice. Volunteers will also be able to interview girls who have undergone the practice.
Female Genital Mutilation Video (Female Circumcision Video)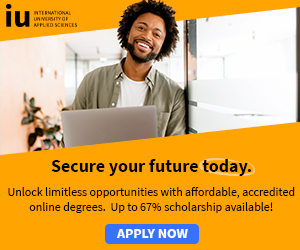 Eliminating Female Genital Mutilation in Africa (FGM) - Masai Volunteer Program
Volunteer Opportunites in Kenya
Volunteer Kenya Program Application
Scholarships for African Students » Undergraduate Scholarships » African Women Scholarships & Grants » Developing Countries Scholarships » Erasmus Mundus Scholarships for Developing Countries » Fellowship Programs » Funding Grants for NGOs » Government Scholarships » LLM Scholarships » MBA Scholarships » PhD and Masters by Research Scholarships » Public Health Scholarships - MPH Scholarships » Refugees Scholarships » Research Grants » Scholarships and Grants
Scholarships in Australia » Scholarships in Austria » Scholarships in Belgium » Scholarships in Canada » Scholarships in Germany » Scholarships in Italy » Scholarships in Japan » Scholarships in Korea » Scholarships in Netherlands » Scholarships in UK » Scholarships in USA