FAPA Travel Scholarships for Young Pharmacists
International Scholarship » Travel Scholarships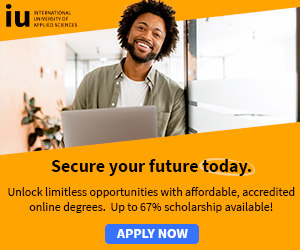 FAPA Travel Scholarships for Young Pharmacists:
The first Federation of Asian Pharmaceutical Associations (FAPA) travel scholarships for young pharmacists from developing countries to attend the FAPA Congress in Taipei, Taiwan.
The Pharmaceutical Society of Taiwan (PST), being the host for the 23rd FAPA Congress, initiated the idea of providing grants for our future of pharmacy.
While FAPA, as being the international leading pharmacy profession organization among the Asia-Pacific region, fully supports and encourages young pharmacist from developing countries could have the opportunities to the latest trend of pharmacy despite of potential finance inconvenience.
PST will provide airfare (not exceeding 300 USD), 5-day accommodation and free registration to the FAPA congress.
All pharmacists or pharmaceutical scientists who are under 35 years of age or graduated from pharmacy schools within less than 5 years lives and works or studies in the eligible developing country, and are not able to obtain funds from other sources such as university, employer, government, sponsorship or other grants can be nominated.
Conditions are subject to each different country accordingly and shall be referred to consensus of the TS Committee.
Deadline: 31st December
For more scholarship information and application, see: FAPA Travel Scholarships for Young Pharmacists Website
For more: Undergraduate Scholarships » Graduate Scholarships » International Scholarships » University Scholarships