FAIR Investigative Journalism Awards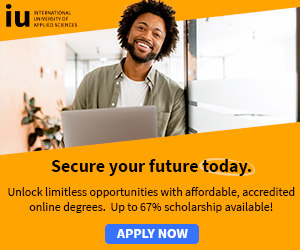 The Forum for African Investigative Reporters (FAIR) invites entries for a continental African award for the investigative journalism article or programme that stands out in both investigative quality and newsworthiness, relevance, and importance of the subject.
The award, called 'The FAIR IJ Award', is, according to FAIR, the first African continental prize for investigative journalism.
The IJ Award will also include an Editors' Courage award, extended to an African editor who has courageously, in the face of pressures, threats, and obstacles, moved to publish a good quality and important investigative piece.
The FAIR IJ Awards are the result of peer review in the journalism profession itself.
The related and peer reviewed international Global Shining Light Award is awarded by the Global Investigative Journalism Network, of which FAIR is a founding member.
Winners and short-listed candidates for the IJ Award will be forwarded by FAIR to compete for the Global Shining Light Award.
The Media Institute of Southern Africa (MISA) will be FAIR's partner in the invitation and collection of nominations from Africa's southern region.
MISA's own John Manyarara investigative journalism award for southern Africa will run in a concurrent cycle with the continental award, so that winners and short-listed candidates for the regional prize can be forwarded to the regional competition.
The FAIR IJ Awards will be awarded at a ceremony to be held during the African Investigative Journalism Conference at the end of October.
Application Information:
Articles and programmes in all African media will qualify, but, if they are in a language other than English, French, or Portuguese, the nominator must provide an accurate translation in one of these three languages and include this in the nomination.
The articles and programmes concerned must have been published or broadcast between July.
Deadline: July 31.
For infomation and application, visit:FAIR Investigative Journalism Awards Website
Scholarships for African Students
»
Undergraduate Scholarships
»
African Women Scholarships & Grants
»
Developing Countries Scholarships
»
Erasmus Mundus Scholarships for Developing Countries
»
Fellowship Programs
»
Funding Grants for NGOs
»
Government Scholarships
»
LLM Scholarships
»
MBA Scholarships
»
PhD and Masters by Research Scholarships
»
Public Health Scholarships - MPH Scholarships
»
Refugees Scholarships
»
Research Grants
»
Scholarships and Grants
Scholarships in Australia » Scholarships in Austria » Scholarships in Belgium » Scholarships in Canada » Scholarships in Germany » Scholarships in Italy » Scholarships in Japan » Scholarships in Korea » Scholarships in Netherlands » Scholarships in UK » Scholarships in USA