FAIR Grant Contest For African Investigative Journalists
The Forum for African Investigative Reporters (FAIR) is offering investigative journalists the opportunity to apply for a grant that intends to help further their research on a particular investigative story of their choice.
Two grants of up to Euro 4000 each, are funded by the Netherlands Institute on Southern Africa (Niza), and are intended to be used by a journalist for an investigative story that would not otherwise be published.
Applications are open to all investigative journalists based, working and operating in Africa.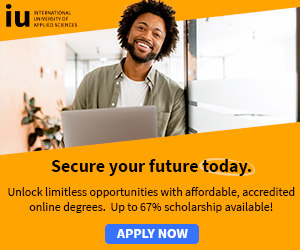 Applications will be judged on the following nine criteria:
The proposed subject must be an investigation of a societal ill relevant to Africa. Though it can be an investigation into an issue in one locality, subjects that are only relevant to one locality, or only to a very specialised audience, are excluded.
It has to be an issue that is clearly in the public interest in one or more countries.
The proposed investigation must envisage the use of investigative methodologies, such as source building and data (physical or web-based) searching.
The proposed investigation must be the applicants own initiative and the reason why the applicant chose the subject must be clearly outlined.
The proposed investigation must be viable and realistic.
The envisaged end result must be newsworthy.
The applicant must show investigative credibility, by experience and/or by reference.
The applicant must show that without financial support the investigation would not take place.
The applicant must show that an editor or publishing house will be interested in publishing the envisaged end product.
The applicant must show that the proposed investigation is time consuming to the extent that he/she could not do this without support. The applications must be sent by emails or fax, and preferably a hard copy, to the contact details below.

Contact

Forum for African Investigative Reporters
East Campus
Wits University
Room 7009
Richard Ward Building
Johannesburg
Southern Africa
South Africa
2050
Fax: 27-(0)11-7174694
E-mail: facilitator[at]fairreporters.org

For further details, and application materials, contact: FAIR Grant Contest For African Investigative Journalists

African Scholarships » African Women Scholarships & Grants » Developing Countries Scholarships » Erasmus Mundus Scholarships for Developing Countries » Fellowship Programs » Funding Grants for NGOs » Government Scholarships » LLM Scholarships » MBA Scholarships » PhD and Masters by Research Scholarships » Public Health Scholarships - MPH Scholarships » Refugees Scholarships » Research Grants » Scholarships and Grants