FACES Nyanza

Jobs in Kenya » Jobs Kenya » Kenyan Jobs » Latest Jobs in Kenya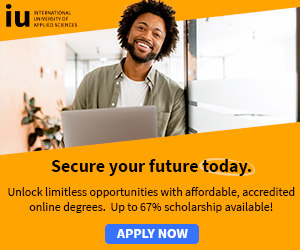 The office of the County Medical Directors of Kisumu, Homabay and Migori in collaboration with Family Aids Care and Treatment Program, for the purpose of supporting and strengthening HIV/AIDS services in the three counties, is seeking to employ motivated, hard working and pro-active individuals to fill the following vacancies in the MOH / FACES Program.
Job Titles and Vacancy Numbers
Registered Nursing Officers (8) Vacancy NO: MOH/FACES-01-13.
Registered Clinical Officers (12) Vacancy NO: MOH/FACES-02-13.
Duty Stations: Kisumu East, Suba, Mbita, Rongo, Nyatike and Migori Districts.
Reports to: The facility in-charges, head of departments in collaboration with District program Coordinators / officers.
Duration: Annual Renewable Contract
Key Requirements:
Must have a mean grade of C plain and above in K.C.S.E.
Both registered clinical and nursing officers must have a diploma from Kenya Medical Training College in their respective fields.
Nursing Officers should be trained in ART Adherence counselling, have skills and knowledge in counselling in the context of HIV/AIDS.
At least one year experience in HIV clinical care including anti retroviral.
Must be registered with relevant boards and posses a valid practising licence.

Skills and Abilities:
Must be a team player, motivator with excellent interpersonal and communication skills.
Must have the ability to multi task, resolve problems and be very flexible.
Those with computer skills will have added advantage.
Must have interest in working in innovative and demanding rural facilities. Duties and responsibilities:
Offer treatment and care services to the patients within the facility.
Offer HIV counselling, care and support to the patients at the facility level.
Complete and maintain relevant registers and forms as required.
Compile necessary reports at the right time as stipulated.
Maintain patients "confidentiality.
Maintain good relationships with the community and other facility staffs.
Assist in follow up of the laboratory results.
Attend facility meetings and CMEs.
Perform any other duty as may be assigned by the immediate supervisor.

Applications should include the following:
A cover letter and current CV with names and telephone contacts of at least 2 referees.
Copies of academic and professional certificates.
Your e-mail address and telephone contacts.

All the applications should be delivered or posted so as to reach the following address on or before 4.00 pm 19th July, 2013.

The County Medical Director's Office,


(Former Provincial Medical Office) 6th Floor,


P.O Box 721-40100,


Kisumu,


Note: Only the shortlisted candidates will be contacted. Position: Peer Educators (4 Positions) Vacancy. No. 065-07-13 Location: Kisumu East Key Requirements
Minimum of Form four educations.
HIV-positive both male and female enrolled at the facility
Has been on care for more than nine months and adhering well to care and treatment
Must respect and protect the confidentiality of clients at all times.
Has disclosed HIV status to at least to one person within the household
Lives within the local community
Having been on ARVs is a plus Key Responsibilities
Carry out general HIV Education and Health Talks to clients.
Assist the receptionist in filing and updating the registers
Assist the Pharmacist with pill packing, and self administration of drugs
Organize and conduct group adherence counseling under the supervision of a nurse or a CCHA
Assist with Adherence follow up at home, home visits and act as a treatment buddy.
MUST observe clients confidentiality at all cost
Participate in the support group formation and peer educator's meetings
Participating in S group therapy's within the support group and amongst the peers
Each person shall serve for a minimum of 6 months and a maximum of 9 months renewable.
Link the clients to the available service delivery points.
Document all performed activity for reporting at the end of the month Application should include the following:
A cover letter, current CV and at least two letters of recommendations,
Copies of certificates, Names and telephone contacts of at least 3 Referees,
An e-mail address and telephone number (Mobile or Landline) All applications must be delivered or posted so as to reach the following address by 23rd July 2013. Human Resources Manager,
KEMRI/RCTP, Lumumba Health Centre
P.O. Box 614, Code 40100,
Kisumu


For more: Jobs in Kenya » Jobs Kenya » Kenyan Jobs » Latest Jobs in Kenya
List includes: NGO Jobs, international jobs, development jobs, relief jobs, international humanitarian jobs, international vacancies, international development, ngo jobs africa, ngo list, jobs vacancies, jobs opportunities, opportunity jobs, international non profit jobs.