Expression of Interest Management Information Systems Audit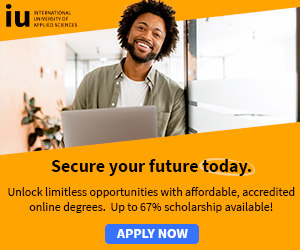 The catering and Tourism Development Levy Trustees intends to have a Management Information Systems Audit that will determine the adequacy to support all operational areas of CTDLT and the level of automation and usage.
The Corporation invites Expression of Interest from consultants/consulting firms having a minimum of five years experience and a proven track record in projects of a similar nature, who wish to carry out the IS Audit at the Corporation.
The Scope:
Review of the current environment to determine if it adequately meets the operational requirements of CTDLT;
Determine the ability of the environment to sustain business operations in the next 3-5 years, given the lifecycles of ICT components; and
Investigate solutions that can be enhanced by newer technologies that have become available due the dynamic nature of the industry.
Quantify all areas that need improvement and the desired features;
Prepare technical specifications for all the desired features;
Prioritize the problems to be automated and or enhanced;
Prepare budgetary estimates to provide the solutions.
Interested consultants/consulting firms are hereby invited to forward their Expression of Interest (EOI) to be shortlisted, on the basis of the following criteria, to bid for the consultancy services.
Firms with the mandatory qualifications stated below shall be eligible to bid;
Copies of original documents defining the constitution or legal status, place of registration, and principal place of business
Demonstrate compliance to tax remittance in Kenya by providing a valid & current Tax Compliance Certificate.
Experience in services of a similar nature for the last five years and names and addresses of clients who may be contacted for further information on these contracts;
Qualifications and experience of key management and technical personnel proposed for the Contract and an undertaking that they shall be available for the Contract,
Qualifying consultants/consulting firms shall be issued with
Request For Proposals (RFQ) containing the full scope of services necessary to facilitate detailed technical and financial bidding.

Application Deadline; 9th October,

Interested consultants/consulting firms should submit their Expression of Interest in sealed envelopes clearly marked with the words "EXPRESSION OF INTEREST - MANAGEMENT INFORMATION SYSTEMS AUDIT" and addressed to:

The Chief Executive Officer

Catering & Tourism Development Levy Trustees

NHIF Building, Parking Tower, 5th Floor

P. O. Box 46987 - 00100 Nairobi

Tel. No.: 020 – 2714900/1/2

Fax No.: 020 - 2714911

Email: info@ctdlt.co.ke

Or should be deposited in the Tender Box at the offices of Catering and Tourism Development Levy NHIF Building, Parking Tower 5th floor.

Scholarships for African Students » Undergraduate Scholarships » African Women Scholarships & Grants » Developing Countries Scholarships » Erasmus Mundus Scholarships for Developing Countries » Fellowship Programs » Funding Grants for NGOs » Government Scholarships » LLM Scholarships » MBA Scholarships » PhD and Masters by Research Scholarships » Public Health Scholarships - MPH Scholarships » Refugees Scholarships » Research Grants » Scholarships and Grants

Scholarships in Australia » Scholarships in Austria » Scholarships in Belgium » Scholarships in Canada » Scholarships in Germany » Scholarships in Italy » Scholarships in Japan » Scholarships in Korea » Scholarships in Netherlands » Scholarships in UK » Scholarships in USA